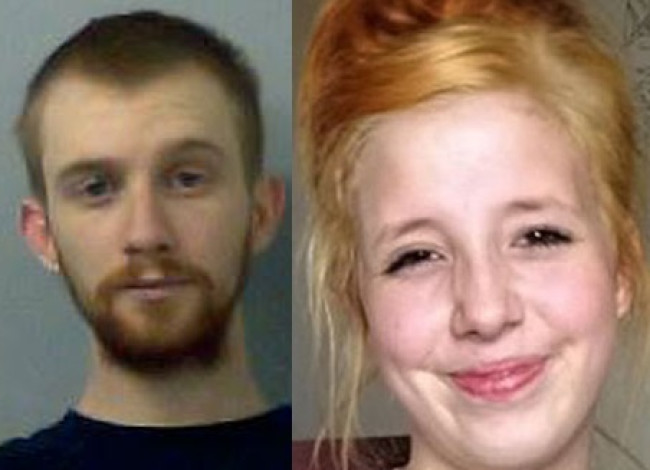 The ex-boyfriend of teenager Jayden Parkinson has been jailed for life for her murder.
Ben Blakeley, 22, has been ordered to serve a minimum of 20 years after being found guilty of strangling the 17-year-old, who was pregnant with his child, by a jury at Oxford Crown Court.
Blakeley, a former dustman from Reading, Berkshire, buried her body in his uncle's grave in Didcot, Oxfordshire, last December.
In a statement, Parkinson's family said: "We will never be able to find an ounce of forgiveness for the evil that murdered Jayden and then concealed her body in such a cold, calculated and callous manner.
"Despite today's sentencing of Blakeley, our nightmare will never end.
"We can never erase from our minds the pain that was inflicted on Jayden, nor can we erase the image of Jayden's battered and bruised body.
"We will never be able to celebrate birthdays, Easter or Christmas with Jayden, and we will never get to see Jayden grow up, get married and have children.
"This is our life sentence - it's now time for Blakeley to start his."
Judge Patrick Eccles QC said Blakeley had spun a "web of lies" to cover up he strangled her in a "jealous rage" after finding out she had been in a relationship with another man.
He added: "It required a heart of stone to keep up that pretence and a heart of stone to deal with her body in the way that you did."
The jury was discharged earlier on Friday after failing to reach a verdict over Blakeley's brother, Jake, who was accused of preventing the lawful burial of Jayden.
The 17-year-old, of Venners Water, Didcot, denied the charge, but admitted perverting the course of justice. He will be sentenced on 22 August.