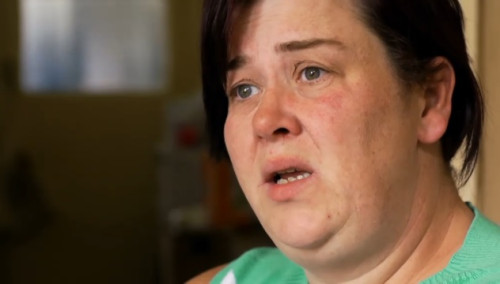 Nick Clegg got a surprise during an LBC radio show when "White Dee" from controversial Channel 4 programme Benefits Street rang in to invite him to pay a visit there.
The star of the hit TV show told the deputy prime minister that residents of James Turner Street in Birmingham - where the series was filmed - had been duped by producers.
Clegg sidestepped Dee's offer by saying he had not seen Benefits Street because he was too busy – a reference to the Lord Rennard sex pest scandal currently engulfing his party.
White Dee - aka Deirdrie Kelly - is a main character in the series which holds a magnifying glass up to a deprived Birmingham community. She dispenses help and advice to fellow residents - in her own very sweary style.
She said she had been "shocked" at the portrayal of James Turner Street on screen, suggesting the footage had put together by Channel 4 to paint her and others in a bad light.
"I think it's very cleverly edited," she said. "We had no idea it would be this big. They told us it was going to be a documentary about community spirit, and even though some of us are on benefits, how we get along and help each other."
Around three quarters of residents on James Turner Street are on benefits or do not work. Dee told Clegg people there were not "scrounging" and "lying around."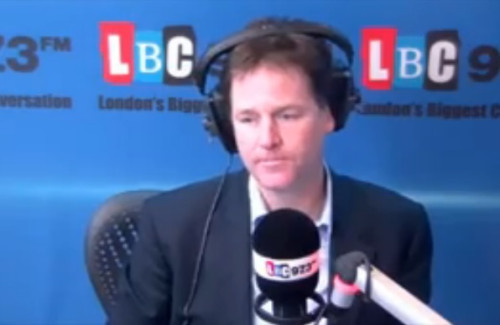 Defending the community of James Turner Street, Dee told Clegg what he would find if he visited: "We would love him to visit," she said. "He would see a very clean street. He would see people getting together, helping each other - not scrounging - and children at school."
Without taking White Dee up on her offer, Clegg said he supported a "compassionate" benefits system for helping vulnerable people, adding "We need to be quite hard-headed."
He continued: "I think we have to avoid demonising whole groups of people. I think that makes it more difficult to take the difficult, tough decisions about how we continue to reform welfare."
Benefits Street has been a ratings smash for Channel 4, with the latest episode drawing 5.2m viewers.