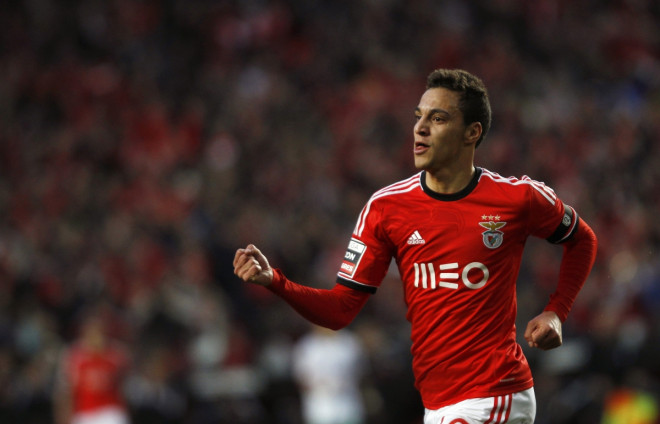 Benfica manager Jorge Jesus has confirmed that Liverpool are interested in signing Rodrigo Moreno in the summer.
The Portuguese club made their way into the quarter finals of the Europa League after beating Tottenham Hotspur 5-3 in aggregate following a 2-2 draw at home in the second leg of the round of 16 tie of the Europa League.
In a post match press conference, Jesus revealed that Liverpool are indeed interested but any talk regarding transfers will have to wait till the summer.
The Reds have been quoted a fee of £25m for his services but Brendan Rodgers, who is on the verge of leading his team to the Champions League next season, has been promised a major bounty in the summer, a part of which he wants to invest in building his attack.
The 23-year-old has progressed by leaps and bounds this season and is being scouted by a lot of clubs across Europe, something which was unthinkable following his loan spell at Bolton a few years back.
Manchester United and Chelsea are also expected to join the race for the forward with Jesus currently nonplused about his movement.
The forward was on the bench against Tottenham but had scored a goal in the first leg at White Hart Lane.
"It's normal. Every Benfica player is in a big window. The league is full of high quality players so it's normal for other clubs to be interested. Rodrigo is going through a good moment," Jesus said.
Meanwhile, his father and agent Adalberto Machado has revealed that he will sit for talks with the club after the end of the season, but insisted that the player is not concerned about his move in the immediate future.
"I expect to meet the club at the end of the season. We want the best for the player and for the club, but at the moment Rodrigo is only concentrating on Benfica and winning titles at the end of the season," his father said.