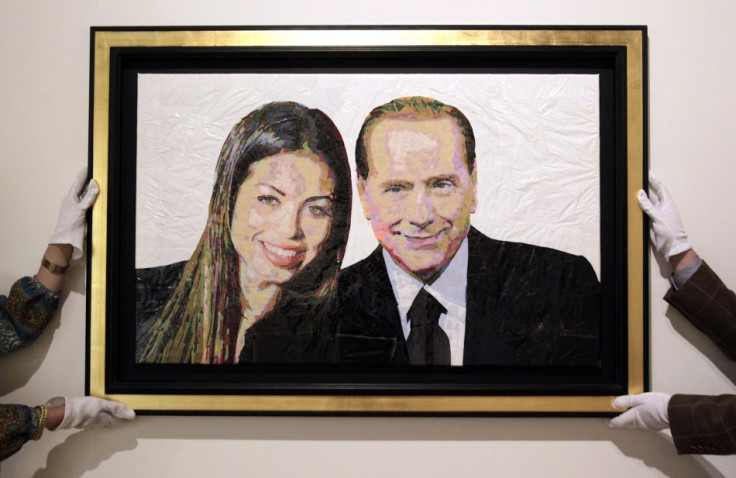 Former Italian Prime Minister Silvio Berlusconi agreed to pay £4million to buy the silence of nightclub dancer Ruby the Heart-Stealer, according to leaked telephone intercepts published by daily La Repubblica.
Moroccan-born Karima El Mahroug aka Ruby, told a friend that her laywer suggested her to request 5 million euros from the 74-year-old magnate and that he accepted the request.
"He is crazy about me," she said in one telephone conversation translated by The Daily Telegraph. "People immediately think the worst because they see a beautiful girl at Berlusconi's house and think they would be having sex but it is not like that."
Police recorded conversation for Milan prosecutors in October 2010 after major media reported that Ruby, then 17-year-old, was among the guests at Berlusconi's "bunga bunga" parties.
"Silvio is calling me constantly," she tells her ex-boyfriend, Sergio Corsaro, a Sicilian hairdresser, in one conversation.
"He told me to act like I was crazy and talk bull---- and that he would be there for me with whatever I wanted. My lawyer and I have asked for 5 million euros in exchange for me acting crazy and he has accepted."
In another conversation, Ruby talked about the tycoon's concerns over media exposure on their relationship and bunga bunga parties. "Silvio called me yesterday saying 'Ruby how much money do you want?," she said.
"I will pay you whatever you want, I will dress you in gold but it's important you hide everything. Do not say anything to anyone."
In a rare appearance at his trial in Milan, in which he is accused of paying for sex with Ruby when she was underage, the media magnate said his wild parties were "elegant dinners" punctuated by an atmosphere of "joy, serenity and conviviality".
His female guests would then hold "burlesque contests" and practiced dancing with him in a disco on the ground floor of his villa near Milan.
"Women are exhibitionist by nature," he said.
Berlusconi's remarks contradict those of Imane Fadil, a model also of Moroccan origin, who confirmed that the media tycoon paid for sex with the showgirls. She also revealed some of the goings-on at the infamous parties.