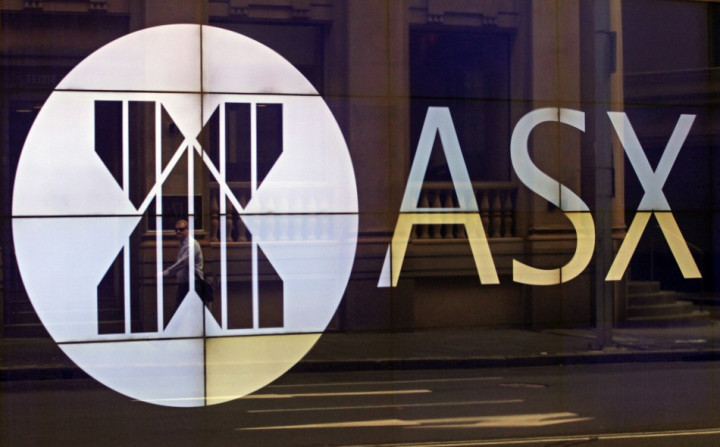 Asian markets were mixed on Thursday after US Federal Reserve Chairman Ben Bernanke's said on Wednesday that there was no predetermined timeline for reducing US monetary stimulus.
The Japanese Nikkei hit a two-month high and was trading 1.46% higher or 212.69 points to 14,827.73.
Australia's S&P/ASX index was trading 0.31% higher or 15.20 points to 4,996.90.
The Shanghai Composite index was down 0.71% or 15.49 points to 2,029.44, after Chinese Finance Minister Lou Jiwei said the government was unlikely to use massive fiscal stimulus policies this year.
Hong Kong's Hang Seng was down 0.05% or 10.13 points to 21,361.74.
South Korea's Kospi was trading 0.63% lower or 11.89 points to 1,875.60 points.
In China, the government could however tweak policy to boost economic growth and employment, Minister Lou said in a statement published on the ministry's website on Wednesday.
Growth in the world's second largest economy is predicted to drop to a 23-year low in 2013. G20 finance ministers want to hear from China about its plans to deal with the imbalances in its economy, when they meet in Moscow this weekend.
In the US, in his bi-annual testimony to the House Financial Services Committee, the Fed chief said that "with unemployment still high and declining only gradually, and with inflation running below the Committee's longer-run objective, a highly accommodative monetary policy will remain appropriate for the foreseeable future."
"We anticipated that it would be appropriate to begin to moderate the monthly pace of purchases later this year," provided that incoming US economic data shows a strengthening labour market and inflation moving back toward the central bank's 2% target.
However, Bernanke pointed out that the plan is not "a preset course" and could be changed depending on the incoming economic data.
The Fed chief will testify before the Senate Banking Committee later in the day.
On Wall Street, indices logged modest gains on Wednesday following Bernanke's comment. The Dow finished 18.67 points higher at 15,470.52, led byDuPont and theBank of America.
The S&P 500 ended 4.65 points higher at 1,680.91, while the Nasdaq closed 11.50 points higher at 3,610.
In Tokyo, telecoms firm Softbank gained 4.5% on news that it will partner with US-based Bloom Energy to deploy the latter's energy servers. Sumitomo Heavy Industriesshot up 3%.
Consumer electronics major Sharp added 3%. Rival Toshiba added 2.3% on news that it proposes to invest in capacity expansion for smartphone chips after a gap of about two years.
Sumitomo Mitsui Financial Group rose 1.9%. Japan Petroleum Exploration added 1.1% after a rise in crude oil prices on Wednesday.
In Hong Kong, Kunlun Energy added 1.2%. HSBC Holdings inched up 0.4%
China Resources Power Holdings added 2% after it said that media reports that it had deliberately overpaid for coal assets in 2010 were full of "speculation, assumption and malicious slander." The firm's stock tanked 10% on Wednesday following graft accusations.
Realty firm China Resources Land was down 0.5%.
In Shanghai, realty firm Gemdale lost 1.3% while rival China Overseas Land and Investment was down 1.2%.
In Sydney, surfwear maker Billibong International added 3.6%, after Wednesday's 34% surge, on news of its $294m refinancing deal. A consortium of investors led by private-equity firm Altamont Capital Partners will inject funds into the Gold Coast-based firm to refinance its debts.
Oil and gas major Santos added 2%. National Australia Bank added 0.9%.
In Seoul, memory chip maker LG Display was down 2.8% while index heavyweight Samsung Electronics shed 1.7%.
Asiana Airlines shed 1% on news that two passengers aboard the flight that crashed in San Francisco earlier this month have sued the airline.