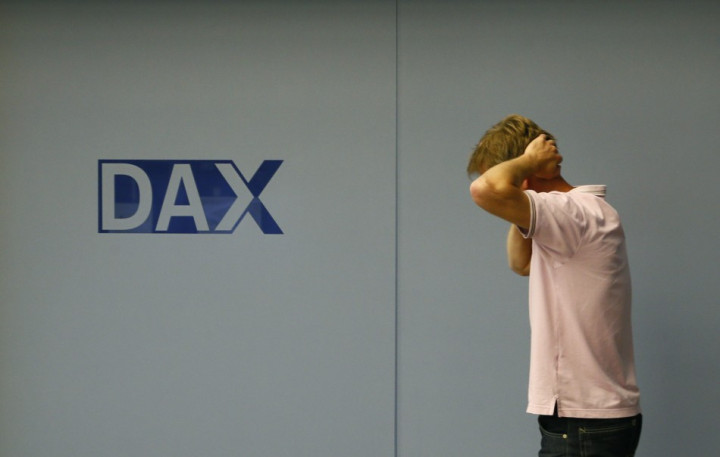 European markets opened lower on Thursday after US Federal Reserve Chairman Ben Bernanke made it clear that there was no predetermined timeline for reducing US monetary stimulus.
The Stoxx Europe 600 index opened 0.3% lower at 296.31. Britain's FTSE 100 and Germany's DAX opened 0.2% lower each.
France's CAC 40 index opened 0.3% lower, while Spain's IBEX 35 was down 0.17% and Italy's FTSE MIB was down 0.34%.
In his bi-annual testimony to the House Financial Services Committee, Bernanke said that "with unemployment still high and declining only gradually, and with inflation running below the Committee's longer-run objective, a highly accommodative monetary policy will remain appropriate for the foreseeable future.
"We anticipated that it would be appropriate to begin to moderate the monthly pace of purchases later this year," Bernanke continued - albeit provided that incoming US economic data shows a strengthening labour market and inflation moving back toward the central bank's 2% target.
However, Bernanke pointed out that the plan is not "a preset course" and could be changed depending on the incoming economic data.
Market participants will be tracking Bernanke's testimony to the Senate Banking Committee, which is due later in the day.
In other news, Greece's two-party coalition scraped through a vote in parliament to axe or transfer 25,000 public sector workers amid mass protests against austerity measures.
Out of 293 lawmakers present, 153 voted just after midnight to sack thousands more public sector workers in order to secure the next tranche of its €240bn (£207bn, $314bn) bailout package.
The UK will unveil monthly and yearly retail sales data early in the day.
In company news, German software developer SAP, French retailers Carrefour and Hermes International, Finland's Nokia, Netherlands-based paint maker Akzo Nobel, Norwegian aluminium supplier Norsk Hydro, Swedish firms Ericsson and Investor AB will all report earnings during the day.
In Asia and the US
In Asia, the Japanese Nikkei finished 1.32% higher on Thursday while Australia's S&P/ASX index closed 0.23% higher, although South Korea's Kospi closed 0.64% lower.
Earlier in Asia, the Japanese Nikkei and Australia's S&P/ASX index gained following Bernanke's QE taper comment. The Nikkei hit a two-month high in morning trade.
Mainland Chinese markets were down after Chinese Finance Minister Lou Jiwei said the government was unlikely to use massive fiscal stimulus policies this year. China could however tweak policy to boost economic growth and employment, Minister Lou said in a statement published on the ministry's website on Wednesday.
Growth in the world's second largest economy is predicted to drop to a 23-year low in 2013. G20 finance ministers want to hear from China about its plans to deal with the imbalances in its economy, when they meet in Moscow this weekend.
On Wall Street, indices logged modest gains on Wednesday following Bernanke's comment. The Dow finished 18.67 points higher at 15,470.52, led byDuPont and theBank of America.
The S&P 500 ended 4.65 points higher at 1,680.91, while the Nasdaq closed 11.50 points higher at 3,610.