In the first of our new weekly best apps lists, below you'll find a round-up of the most interesting new apps to emerge recently for iPhone, iPad and iPod touch.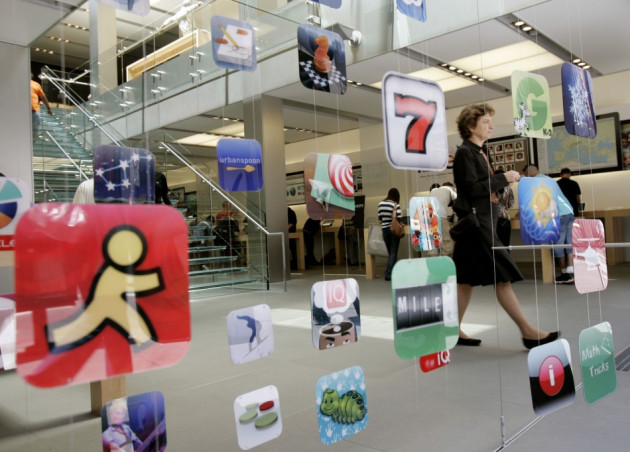 iPhone 3GS and up, all iPads
Free
This is interesting: a location based video sharing app. Let's say you're at a gig and stuck right at the back because you only had money for the cheap seats. You can log into Krowds (which lucky for you is free) and watch videos uploaded by other Krowd users in the area. It finds uploads that have been taken nearby and suggests them to you based on your location, so you'll be sent videos taken from those lucky people up in the front row.
It's handy for gigs and sporting events, but you can also check in to see if anything exciting is happening close by that you didn't know about.
Interior design is the new black, but for those of us without the prerequisite million billion pounds to go on Grand Designs, it's a tough hobby to pursue. Fortunately there's Homestyler, a photo-editing app of sorts that lets you take pictures of your house and then add interior decorating features like walls, paintwork and furniture to get an idea of what your imagined designs will look like in real life.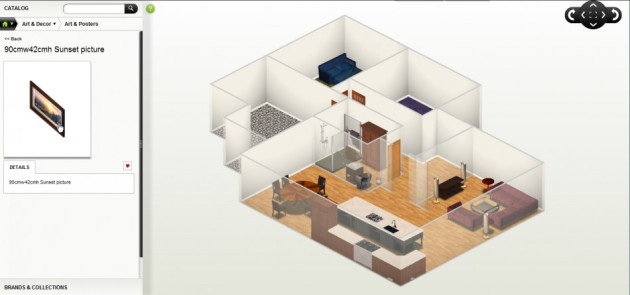 It's free and comes with a built-in portfolio of professional designers based near your location. So once you've fashioned the perfect look for your living room, you can use Homestyler to call someone in to make it for you. It's just for the iPad mind you.
iPhone 3GS and up, all iPads
£1.29
So many films, so little time. ToDoMovies is a kind of note taking app that lets you compile a to-watch list from a database of pretty much every film ever. You browse the catalogue of films, find something you like then just add it to your list, especially handy if you have a LoveFilm or Netflix account.
The latest update added this work brings a recommendation system to ToDoMovies, so based on what you've put on your list before, the app will push some suggestions for what you might like to watch in the future. It's £1.29, so you might just want to use a pen and paper, but this is a slick and comprehensive way to find your next film.
iPhone 4 and up, iPad 2 and up
Free
Unsigned bands with their myspace pages, hipsters with ukuleles on Tumblr; teenagers lip syncing to the Pokemon theme tune. Everyone on the internet is a musician of sorts, and NinjaJamm, a remixing app from electronic label Ninja Tune is an easy way for you to get started making your own songs. It comes loaded with tracks by DJ duo Coldcut, which you can distort, cut and remix using the app's simplistic, touch sensitive sliders. It also features music from top artists like Bonobo, Amon Tobin, Mr Scruff with the option to buy more "Tunepacks" in-app.
It also includes dozens of features to let you manipulate songs, including "Tilt Mode" which takes advantage of the iPhone's gyropscope allowing you to physically move the phone to add wobbling and distortion to your track. When you've done tinkering with it, you can upload it directly to Soundcloud, Facebook, Twitter or Tumblr. The app itself is free, and Ninja Tune is promising a steady drip of Tunepack releases over the coming months.
iPhone 3GS and up, iPad 2 and up
Free
This is like Instagram meets Vine. Cinemagram lets you record four second looping videos which you can post as a GIF onto Facebook, Twitter or Tumblr. Like Instagram you can add colour filters and other effects, and "like" and comment on your friends' uploads. The developer, Cinemagram Inc., also hosts a website where it compiles the short videos, also known as "cine", which are currently trending on Twitter.
Cinemagram is free and has a very easy-to-use interface. If you've got an idea for a four second film, this is the best app for making it.
iPhone 3GS and up, all iPads
Free
Rockmelt lets you create a personalised news feed of your favourite websites and RSS feeds. It's not dissimilar to Flipboard though for your money, Rockmelt is better looking. It's faster, too. The 3.0 version released this week makes articles load twice as fast and there's very little drop in framerate when you flick through pages.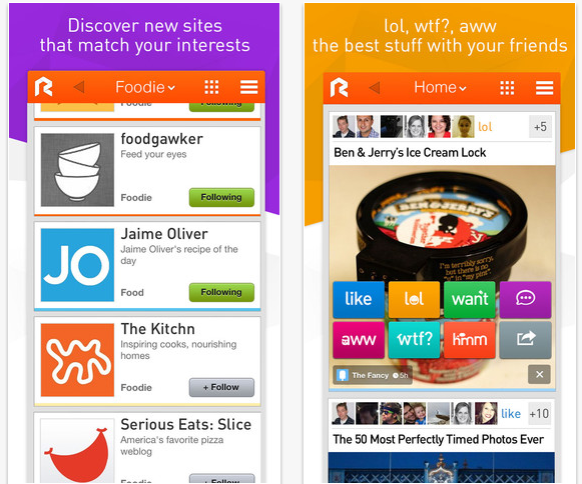 Rockmelt features the usual social networking tools so you can post articles onto Facebook and Twitter. It also presents websites in clean, ad-free reader view so you don't have to swat away pop ups or video ads or anything.
This is a great app. Playing Bubble Bobble and uploading pictures of your cat yawning to Tumblr are both well and good, but the really amazing thing about smartphones is that with them, you can view the entire history of art and books in the palm of your hand. That's why this National Geographic photography app is so good. It comprises not only some of the most stunning photographs to have appeared in the magazine, but also testimonials from the photographers on how they captured their shots and "near frame" pictures taken before the final photo was lined up.
At £2.99, compared to other apps this is a bit pricey, but what you get is the equivalent of a really great coffee table book. It's really worth it.
iPhone 3GS and up, all iPads
Free
Not quite as highbrow as National Geographic, The Dandy has returned in digital form after closing its print edition in December, 2012. Available on Android and iOS, The Dandy app itself is free to download with each weekly issue costing 60p from thereon. You have to register on The Dandy's website before downloading the app, though.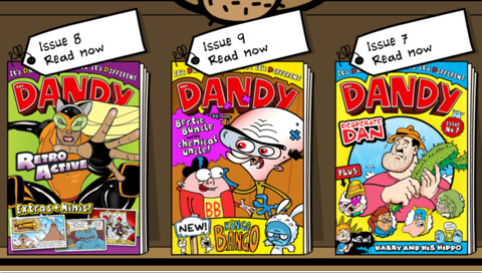 Taking advantage of the move to smartphones, The Dandy also lets you or your children create and dress up your own avatar. Here's hoping Dandy finds the readership it deserves on smartphones.
All iPhones, all iPads
Free
This handy app will help you find lost car keys, dogs, grandmothers - anything, so long as it's been marked with Findercode Smart Tags, which are sold separately.
The Findercodes app uses GPS to track and locate anything that you've tagged with the Smart Tags, so if you get home from the pub and can't find your door key, you can check your phone to see if you left it in the chip shop. Alternatively, if people find something which you've tagged, they can scan it like a QR code which sends an automatic update to your phone that your item has been found. Helpful, no?
iPhone 3Gs and up, all iPads
Free
A really weird app, this one. ZEDS comes from Channel 4 and is designed to raise awareness around disturbed sleep by monitoring your sleeping pattern and building a game around it. Yep. ZEDS uses your smartphone's microphone to record you while you are asleep then takes that sound data and generates a platform game around it. You then have to guide the eponymous ZEDS along the platforms to the finish, the rub being that the more broken your sleep, the more irregular and harder to navigate the platforms will be.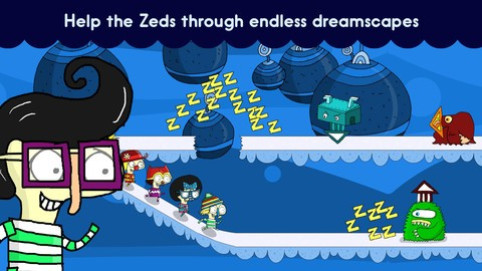 It also uses the sound data to generate a graph so you can monitor whether your sleep is more or less disturbed. None of that data is shared online though, so rest easy.