Just as the high end smartphone market has had a booming year, budget-concious shoppers has been given a good range of options too, including Europe's first Intel-powered smartphone, an entry from Windows Phone, and others that shouldn't be ignored just because they're cheap.
HTC appears twice in our top five, and the Orange San Diego reminds us not to ignore own-brand smartphones, especially when they are powered by Intel processors. As with our top five smartphones above £200, there are no entries from BlackBerry, as manufacturer RIM had another poor year.
1 - Intel Orange San Diego (from £205)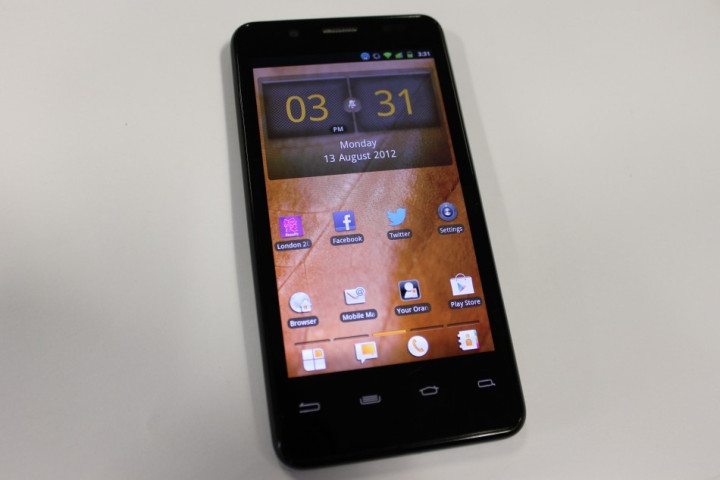 We've cheated slightly on the price, but only by a fiver, and in return you get the first Intel-powered smartphone to launch in Europe. The San Diego by Orange is an excellent phone that should be given more credit than its unassuming own-brand name asks for.
Being Intel powered, the San Diego's 1.6GHz Atom processor with 1GB of RAM is seriously quick, and the 4in screen is one of the best on any smartphone - never mind one that costs £200.
With a resolution of 1024 x 600 and a pixel density of 297 pixels per inch (ppi), the screen is excellent and in a different league to everything else in this price range; indeed, that pixel density is higher than the Samsung Galaxy Note 2, costing more than twice as much.
The San Diego runs Android 4.0 (Ice Cream Sandwich), has 16GB of storage (sadly there's no microSD slot to increase this) and an 8-megapixel camera with LED flash, autofocus and full HD video recording.
Orange and Intel have made a great phone here, more than worthy of the number one spot, even if we thought the handset design was a bit bland.
Read our full review of the Orange San Diego here.
2 - HTC One V (from £190)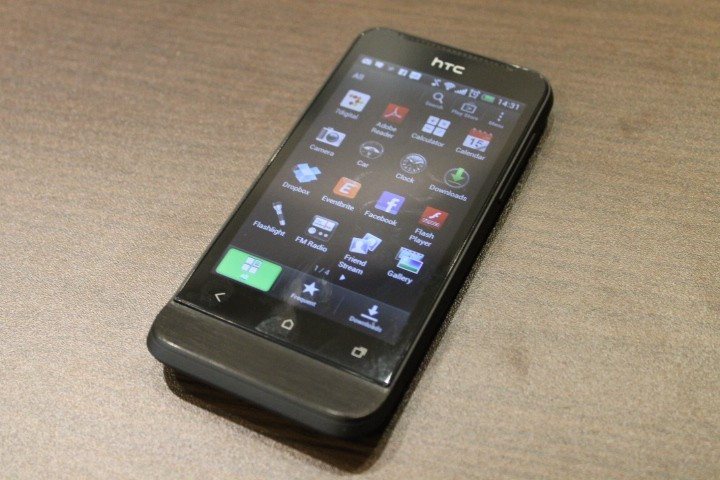 The HTC One V is the smallest of the Taiwanese company's One range of Android smartphones, headed by the One X+ and One S.
Powered by a 1GHz single-core processor and featuring a 3.7in display, the One V isn't going to match its bigger brothers in terms of performance, but at less than half the price of the X - yet still featuring Android 4.0 (Ice Cream Sandwich) - the One V offers good performance at an affordable price.
There's only 4GB of internal storage with the One V, but it has a microSD card slot, so you can increase that by a further 32GB. Alternatively, HTC offers 25GB of free cloud storage from Dropbox for every customer.
The One V's 3.7in screen has a resolution of 800 x 480 and a pixel density of 252ppi, so its not as sharp as the San Diego above, but for less than £200 it's still decent, and we were impressed with the phone's 5-megapixel camera as well.
Most retailers have the One V priced at £225, but if you head to eBay you can pick up a brand new and unused model for around £195.
Read our full review of the HTC One V here.
3 - Nokia Lumia 800 (from £180)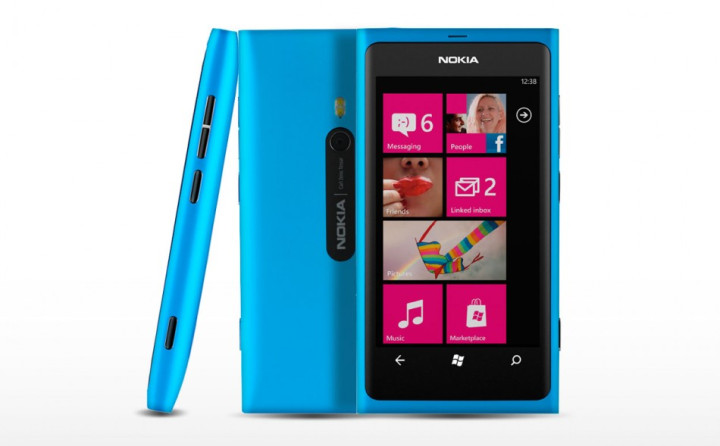 Windows Phone 8 is taking up most of Microsoft's limelight at the moment - and rightly so, we're impressed with it so far - but those looking for a cheaper alternative should consider the Nokia Lumia 800.
Running the older Windows Phone 7.5, the Lumia 800 will never get Microsoft's WP8 update, but it will soon get Windows Phone 7.8, a sort of halfway-house upgrade that will arrive early next year with WP8's improved tiled interface.
As for the Lumia 800's hardware, it has a 3.7in screen with the same 800 x 480 resolution as the HTC above, producing a pixel density of 252ppi.
The Lumia 800 has Nokia's now-trademark polycarbonate shell design and is available in a range of bright colours which complement those offered by the Windows Phone operating system.
It's powered by a 1.4GHz processor with 512MB of RAM, has 16GB of storage (no card slot though) and on the back Nokia has installed an 8-megapixel camera with Carl Zeiss optics and dual-LED flash.
It hasn't got the power or amazing camera of the Lumia 920, but the 800 is still a good phone, and once Windows Phonwe 7.8 arrives it's interface will look just like the newer model.
4 - LG Optimus L7 (from £198)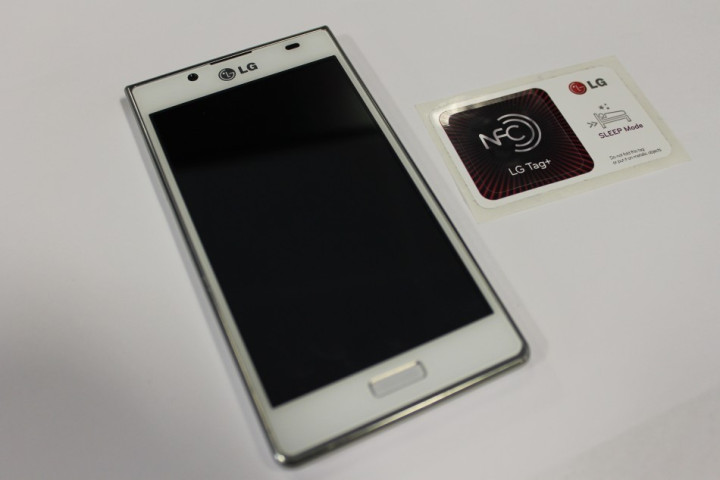 Originally retailing for £235 over the summer, the LG L7 can now be picked up online for under £200. For that you get a smartphone running Android 4.0 and featuring a 4.3in display.
The Optimus L7 is a well-designed phone considering the price and is powered by a 1GHz processor with 512MB of RAM. On the back there is a 5-megapixel camera with autofocus and LED flash, and the screen has a resolution of 480 x 800 with a pixel density of 217ppi.
There's just 2.4GB of internal storage, so you'll want to add a microSD card to your Christmas list, but when you do, the L7 is a surprisingly good phone for the price.
In our review we found the phone's speed to be its Achilles' heel, but if all you want is to call, text, use social media and browse the web on a surprisingly large screen for the price, then the LG L7 is worth considering.
You can read our full review of the LG Optimus L7 here.
5 - HTC Desire C (from £120)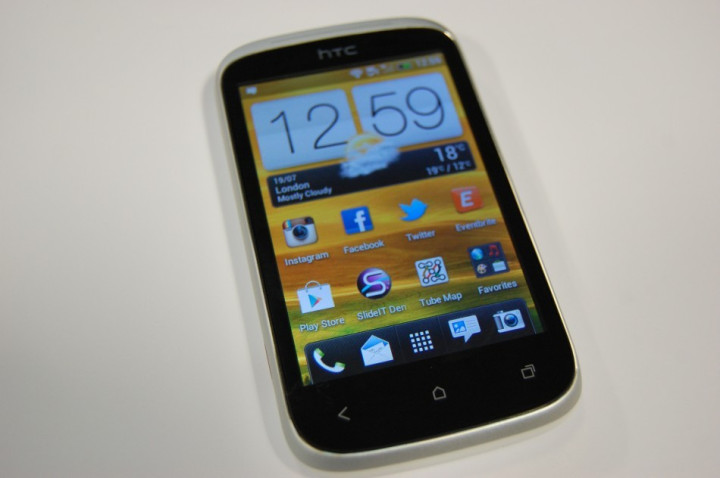 If £200 is still out of your budget, then don't worry, because the attractive HTC Desire C can be snapped up for a little over £100 SIM-free.
A mini version of the brilliant HTC One X, the Desire C gets the same glass front and matte polycarbonate back of the larger phone, but with a 3.5in screen.
Running Android 4.0 overlayed with HTC Sense 4.0, the Desire C has a screen resolution of 480 x 320, equating to a pixel density of 165ppi; a 5-megapixel camera and Beats Audio technology to improve the sound of your music.
The screen doesn't sound very good on paper, but what it lacks in pixels it makes up for with decent contract and backlighting.
With a small 600MHz processor and 512MB of RAM, the Desire C is never going to compete with high-end phones, but for just £120 SIM-free, it brings the same build quality and design of the flagship One X, but with a price point that nearly everyone can afford.
Read our full review of the HTC Desire C here.