CES 2014 is undoubtedly all about wearables. From fitness trackers to smartwatches, heart rate monitors and beyond, wearable technology is set to be the next big thing in consumer electronics.
While there were dozens of innovative fitness trackers from smaller dedicated fitness companies, we have also seen major companies like Intel, Sony and LG jump on the wearable bandwagon.
All track your activity and sync with your smartphone to give you details of your daily movement, but each is looking to stand out from the crowd by offering something unique.
Here are our top five fitness trackers from the show:
---
Sony SmartBand
---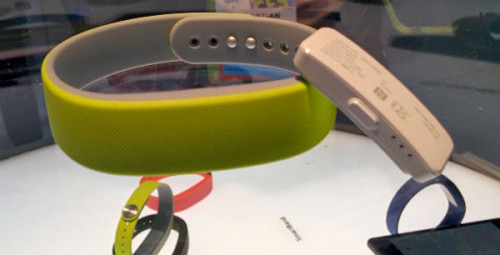 The first product in Sony's new SmartWear range, the SmartBand wants to "Log your Life." As well as logging your movement, the waterproof band will track your sleeping habits and by pressing a special button on the band, you can sync up images or video being taken on your phone at that time - all to be seen on the new LifeLog app.
The SmartBand will also give you smartphone alerts and can be used to control music playback. The Core, which is where all the sensors reside, can be swapped out with Sony showing off a range of colourful and fashionable bands and even necklaces at CES 2014.
---
LG Lifeband Touch
---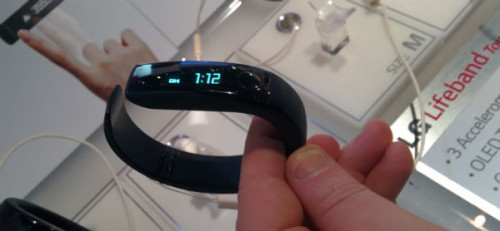 LG's Lifeband Touch looks to stand out from other fitness products by including a touch OLED panel which gives you instant information about your recent activity, meaning you won't have to sync with your smartphone or laptop to see how close you are to your daily goals.
The Lifeband Touch will also give you notifications from your smartphone as well as giving you media playback controls. It will also work with the LG Heart Rate Monitor earphones, which the company also launched at CES, integrating a heart rate monitor into the earbuds.
---
Garmin VivoFit
---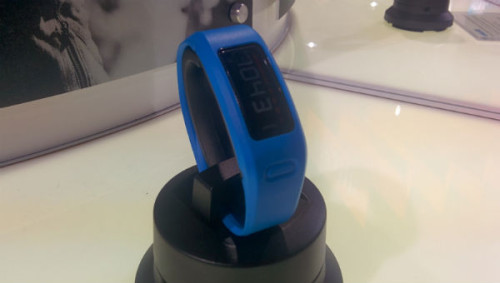 Known best for its sat nav products, Garmin has been offering sports watches for runners for a number of years now, however at CES it is looking to capture some of the more casual fitness market.
The VivoFit is a fitness tracker with its year-long battery life likely to be the biggest selling point - despite the always-on screen. Sadly, despite its GPS heritage, the VivoFit doesn't have location tracking but it will alert you if you've been inactive for too long.
---
Razer Nabu
---

A bit of a left-field launch this, the Nabu is a fitness tracker/smartwatch combo from Razer, the company known for high-end gaming PCs.
The Nabu will give you notifications - for email, messages, weather and even caller ID from your paired smartphone - on its two OLED screens with the second giving more information about an alert.
It is also an activity tracker, and will tell you how far your walked. It will also monitor your sleep and a vibration alarm will wake you up at the ideal time.
---
Intel Smart Earbuds
---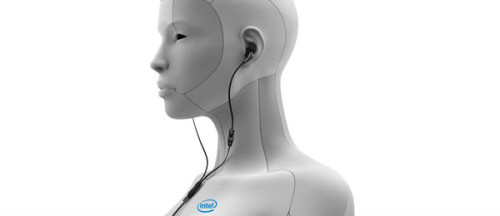 These headphones integrate a heart rate monitor into the earbuds meaning you don't have to carry a separate device to monitor your heart rate. Another innovation is the ability to charge the heart rate monitor using the microphone jack on your phone.More a proof of concept than an fully-fledged product, Intel's Smart Earbuds are part of its big drive in Wearable Technology in 2014.