Wearable technology is the big thing at CES 2014 in Las Vegas this year and Sony is eager to jump on the band wagon with the launch of the SmartBand, a fitness tracker which promises to be the first in range of products in Sony's SmartWear line.
Earlier on Monday we say LG launch it's first fitness tracker then Lifeband Touch, which aims to combine an activity monitor with some smartwatch features.
The SmartBand works in basically the same way as any other fitness tracker by tracking your daily activity and then displaying this visually in a new app from Sony called Lifelog.
Sony says that its wearable technology is about more than "just the steps you take" but is about "emotion as well as motion."
Sony says that it is working on "forging new in-market partnerships" though details of these were scant, with Sony saying more details would be available in the coming weeks.
Pricing and a release date for the SmartBand have yet to be announced.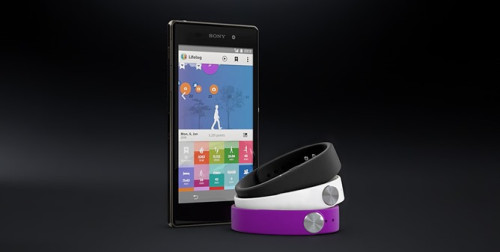 SmartWatch 2 Selling 'Beyond Expectations'
The Japanese electronics giant also announced updates for its SmartWatch 2 which it said was selling "beyond expectations." Along with the updates to the phone's own software, Sony announced that there were now over 300 compatible applications for the SmartWatch.
The final piece of wearable technology which Sony announced was a new Bluetooth headset, which is designed to be worn while outdoors or exercising.
The SBH-80 features a splash-proof neckband and also uses Sony's one-touch technology for pairing with your phone via NFC.
It will be available from March and cost £99.