The last 12 months have been a tumultuous time for the humble laptop. PC sales have been flat-lining, and the introduction of the Ultrabook standard from Intel has failed to ignite consumers passions it seem.
However, despite this, purely in terms of technical excellence, it has been a bumper year. From ever-shrinking laptops, to the introduction of Windows 8 and the multitude of form factors it has inspired, consumers have never had more of a choice.
I have rounded-up the best laptops of 2012 here, in case you are on the lookout for a new portable PC but are unsure which laptop offers the best choice for you:
1. 15in MacBook Pro with Retina Display (from £1,499)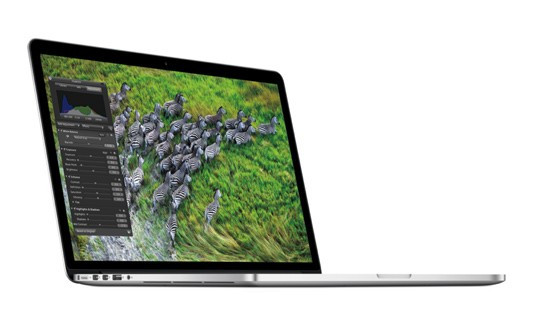 There are few products you can say with certainty which define a particular category, but for me the 15in MacBook Pro with Retina Display is the high-end, professional-grade laptop.
Yes it costs as much as a small house, and yes it is not the most portable laptop on the market, but I am willing to forgive all that and more for the quality of the display.
The Retina branding is a pointless naming convention from Apple, but putting that to one side, the 15.4in screen with a resolution of 2,880 x 1,800 (no, I haven't misplaced a zero) means it is far-and-away the best screen on any computer I have ever seen.
Add to that GeForce graphics from Nvidia, quad-core Ivy Bridge processor from Intel, a 256GB SSD and Mac OS X Mountain Lion and you have, simply the best laptop available today.
Needless to say Apple's build quality is flawless and the addition of USB 3.0 is very welcome. If you have the money, there's no finer laptop to spend your money on.
Read our full review of the 15in MacBook Pro with Retina Display here
2. Samsung Series 9 (from £999)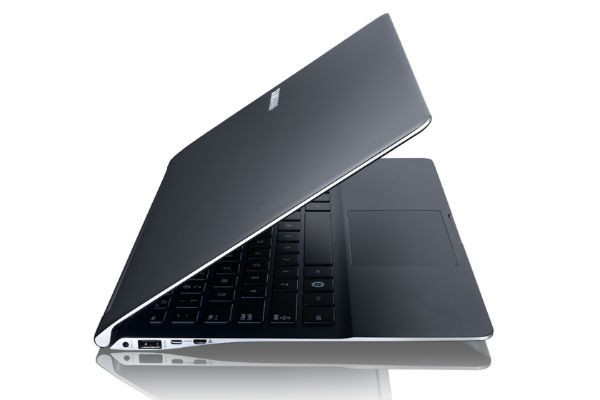 Of all the companies trying to get the Ultrabook platform to work, Samsung has been consistently the best. It introduced the Series 9 range in 2011 and followed up that successful entry with this year's superb laptop.
Eschewing the glossy black duraluminum finish of the 2011 model, Samsung went for a gunmetal grey/blue aluminium unibody chassis and it is simply stunning. At just 13mm thin and weighing 1.15kg, this is a laptop you forget you are even carrying around in your bag.
A superb screen, excellent connectivity, a great keyboard and the a powerful Core i5 processor make this one of the best laptops I've ever used.
Available now with Windows 8 for a pound under £1,000, it represents good, if not great value, though with Samsung's 2013 model likely to be unveiled at CES next month, keep an eye out for the price to drop.
Read our full review of the Samsung Series 9 (2012) here.
3. Microsoft Surface with Windows RT (from £499, including Touch Cover)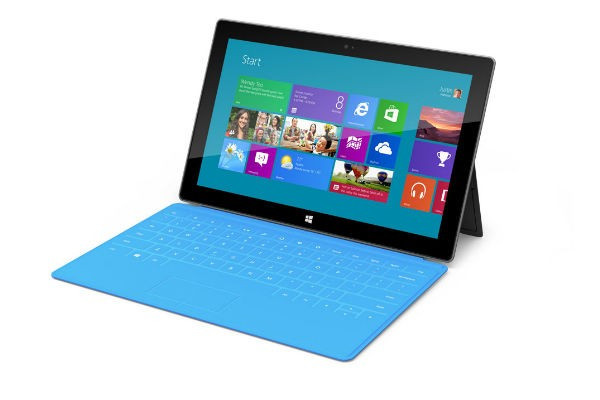 Yes it may be a tablet in essence, but slap on a Touch or Type Cover and in all but name, this is a laptop, and one I feel deserves its place among the pantheon of best laptops of 2012.
The Surface is portable, thin, light and with the Type Cover attached offers a comparable typing experience to a laptop of similar price.
No, you won't be able to type as fast or as well as on the peerless Chiclet keyboard of the MacBook Pro, but then again you're not going to have to mortgage your house in order to buy one.
With Windows RT comes Microsoft Office and, along with Internet Explorer 10, Xbox Movies and Music, and therefore for most people this will allow them do 90 percent of what they want to do on a laptop.
With the Windows Store expanding at a furious rate, we expect to see more and more people look to devices like the Surface to replace a traditional laptop.
And, if you want to use it as a tablet, then you can. With its flawless build quality, and relatively low pricing, the Surface offers the best of both worlds.
Read our full review of the Microsoft Surface tablet here.
4. Dell XPS 13 (from £899)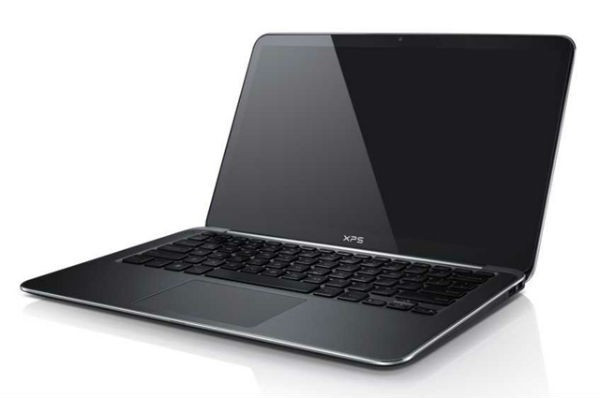 Dell's first foray into the Ultrabook market was the XPS 13. It is a beautifully-designed, superbly-built laptop, which is thin and light and offers a few design tweaks with make it stand out from the rest of the crowd.
Not everyone will love the soft-touch black plastic finish Dell decided to go with for the palmrest, touchpad and keyboard surround, but for me, it works. It's comfortable when using the keyboard for a long time and the fact the touchpad is one of the best we've used means productivity is not compromised as a result.
The screen may not be the best on the market, having a 1268 x 768 resolution, but with superb battery life, a Core i5 processor, 128GB SSD and 4GB of RAM the Dell XPS 13 offers good value for money.
Read our full review of the Dell XPS 13 here.
5. 11in MacBook Air (from £849)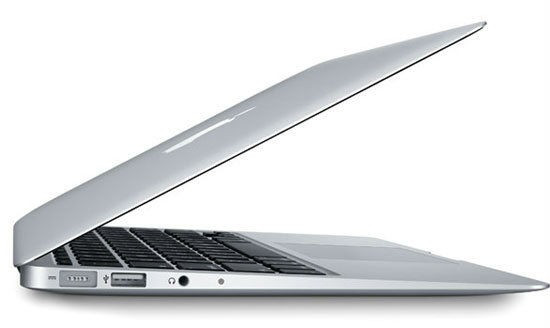 The 15in MacBook Pro may be the Big Daddy of all laptops, but Apple doesn't just do big and powerful, it also does small and powerful.
The MacBook Air defined the Ultrabook platform long before Intel came up with the concept. While the first couple of generations of Airs were far from perfect, Apple has honed its thin-and-light laptops to within an inch of their lives to create the ultimate portable PC.
This year's 11in model tapers to just 3mm, weighs just over 1kg and has upgrade to USB 3.0 for faster file transfers. The class-leading keyboard and touchpad are once again peerless and although the screen resolution of 1366 x 768 pales in comparison to the MacBook Pro, it is more than acceptable.
Not-so-great battery life, a lack of an SD card slot and the fact it isn't cheap might put some off, but this small and powerful laptop is still my ultimate ultraportable.
Read our full review of the 11in MacBook Air (2012) here.
6. Lenovo ThinkPad X1 Carbon (from £1,189)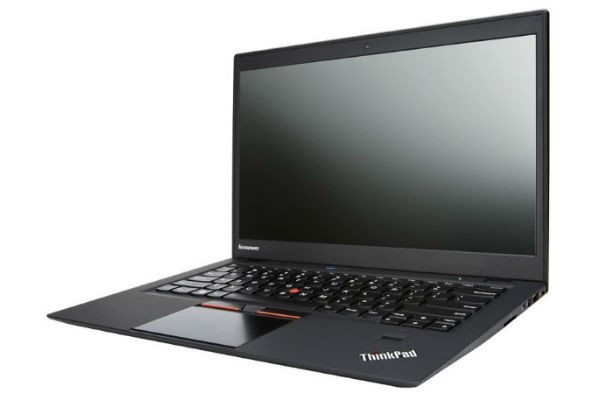 As I said about the Dell XPS 13, not everyone will like the styling and design of certain laptops. For some the minimalism and sleek aluminium chassis of the MacBooks or Samsung's Series 9 Ultrabook will be the only option, but for those thinking a little bit differently, Lenovo's ThinkPad X1 Carbon is an excellent option.
ThinkPads are known for their business credentials and toughness, not known for their sleek lines and great design. The X1 Carbon is out to disprove that theory.
The ThinkPad X1 Carbon is an update to the original X1, which was Lenovo's first attempt at a thin-and-light laptop, and where that failed, the Carbon succeeds. At just 23mm thin and 1.35kg in weight, the 14in X1 Carbon makes other ThinkPads look positively obese.
Clad in familiar ThinkPad soft-touch black, and featuring that superb ThinkPad keyboard and touchpad, the X1 Carbon boasts unrivalled performance in the Ultrabook space and for power users this should be number one on their shopping list.