The last 12 months have made it a bumper year for high-end smartphones, with Samsung, HTC and a small army of Windows Phone 8 devices finally proving that the iPhone isn't the only phone worth buying.
With three highly capable operating systems spread across an ever-growing range of smartphones of every screen size, design and performance imaginable the market has never looked better, and recommending one phone over another has never been more difficult than in 2012.
Here is our pick of the five best smartphones of 2012:
1 - Apple iPhone 5 (from £519)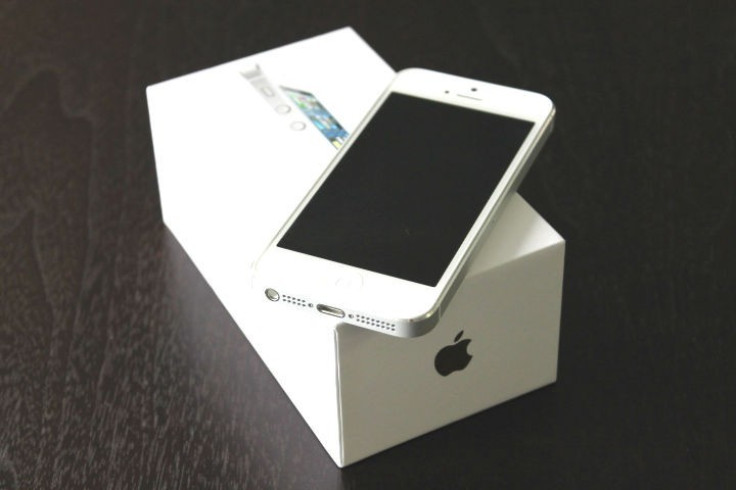 Truth be told, we didn't really expect Apple to take the top spot this year, because for most of 2012 the iPhone was beaten - the HTC One X and Samsung S3 were the phones to buy.
But then the iPhone 5 came along and convinced us that it genuinely is the best phone on the market today.
It's not the biggest - not by a long shot - and it hasn't got the most powerful processor, the most RAM or a price that could be described by many as 'affordable'. But just pick one up, feel how light and thin it is; look at the shiny chamfered edges, the solid glass and aluminium construction, and the HD screen.
That 4in screen - larger than any other iPhone - has a resolution of 1136 x 640 and a pixel density of 326 pixels per inch. The phone is powered by Apple's A6 processor, has 16GB, 32GB or 64GB of storage and runs iOS 6.
At £519 for the 16GB model (and the storage can't be increased with a microSD card), the iPhone 5 is just about the most expensive phone on the market, and while the competition is snapping at its heels more than ever, Apple is still top. Just.
Read our full review of the iPhone 5 here.
2 - Samsung Galaxy S3 (from £420)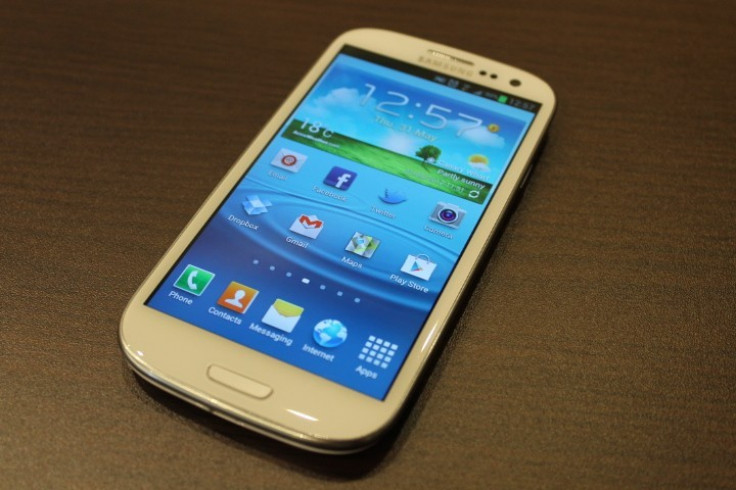 Announced back in May, the Galaxy S3 blew us away so much with its huge 4.8in AMOLED screen, quad-core 1.4GHz processor and 8-megapixel camera, that we said it was the best phone on sale at the time, ahead of the iPhone 4S.
Originally running Android 4.0 (Ice Cream Sandwich), the S3 can now be updated to Android 4.1 (Jelly Bean) and over the top of that Samsung has applied its TouchWiz interface.
For us, the Galaxy S3 drops a few marks for its glossy plastic and fake metal construction, which feels cheap, but having a removable battery and microSD card slot for extra storage are both features the iPhone can't match.
If iOS isn't your thing, or if the iPhone 5 is beyond your budget, then the Galaxy S3 is the smartphone you should buy.
Read our full review of the Samsung Galaxy S3 here.
3 - HTC Windows Phone 8X (from £400)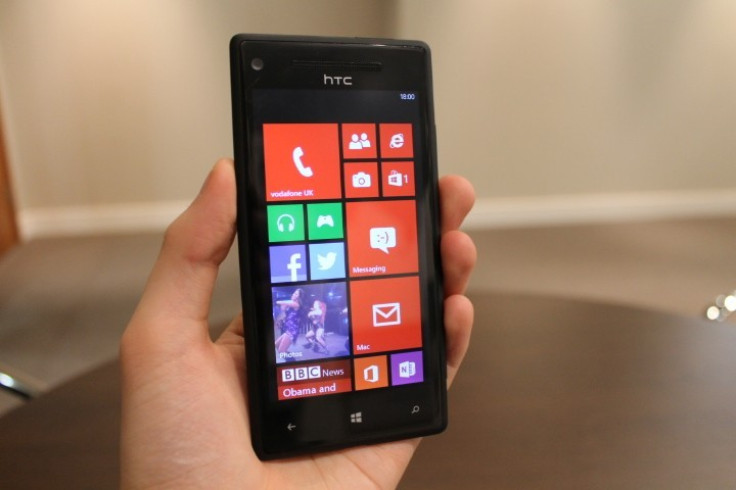 Featuring the all-new Windows Phone 8 operating system, the HTC 8X is the flagship handset for Microsoft's new OS.
The 8X gets a 4.3in screen with an HD resolution of 1280 x 720 and a pixel density of 342 pixels per inch. For us, this represents the perfect screen size for a smartphone - the S3 is just a little too big and the iPhone is arguably still too small - and the resolution makes everything look pin-sharp.
Inside, there's a 1.5GHz dual-core processor with 1GB of RAM and 16GB of storage, but, as with the iPhone, this can't be increased as there is no microSD card slot.
Set into the phone's rubberised rear cover there is an 8-megapixel camera with LED flash and autofocus, but it's the new WP8 operating system that is the selling point here.
Although there are still some creases for Microsoft to iron out, it's a refreshing change from iOS and Android that is attractive and highly customisable.
Cheaper than the iPhone and Galaxy S3, the HTC 8X will set you back £400 SIM-free; the only downside is that there is no 4G version - a shame, considering EE's new 4G network.
Read our full review of the HTC Windows Phone 8X here.
4 - Samsung Galaxy Note 2 (from £435)
If you thought the Galaxy S3 was big with it's 4.8in screen, then the 5.55in Galaxy Note 2 should be plain ridiculous, but hang on a minute.
What we have here isn't just an enormous phone, but a device that sits somewhere between smartphone and tablet, and it's S-Pen stylus makes the device feel like more than just another big phone.
Once you get over the size, the Note 2 is a hugely capable phone with a 1.6GHz quad-core processor, 2GB of RAM and a screen resolution of 1280 x 720, returning a pixel density of 267 pixels per inch.
Take the S-Pen out of its slot and scribble down a to-do list, or cut out a photo, write a note on it and email to a friend - the stylus is an integral part of the phone and using it feels natural almost straight away.
It's clever, too. The phone knows when the stylus is hovering above it, so you can see the first lines of an email without opening the rest of the message, or a preview of anywhere in a film by holding the stylus just above any point on its timeline.
Read our full review of the Samsung Galaxy Note 2 here.
5 - HTC One X+ (from £395)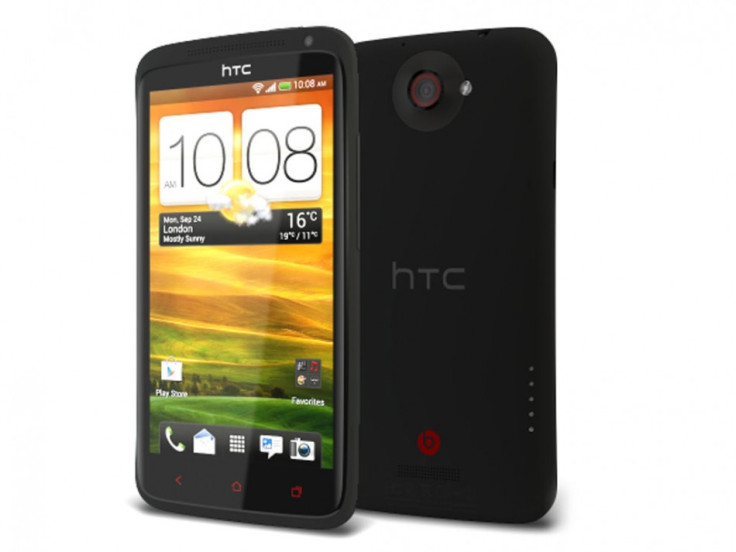 We reviewed the HTC One X earlier in the year, said it had one of the very best screens on any smartphone, and we loved the design, with its glass front and matte white polycarbonate back.
The One X+ represents a minor update to one of our favourites phones of the year, giving it the same Tegra 3 chip with quad-core processor as the One X, but the clock speed has been increased from 1.5GHz to 1.7GHz, which boosts performance by 27 percent, according to the Taiwanese company.
The One X+ gets 64GB of storage as standard - four times more than the cheapest iPhone 5 - and a large 2,100mAh battery.
HTC has also given the phone Android 4.2 Jelly Bean, the newest mobile operating system from Google, and it retains the Beats Audio technology that most other HTC phones have, a feature that claims to improve music quality, although to our ears it just makes it louder with extra bass.
Conclusion
After fives years of dominating the high-end smartphone landscape, the iPhone has felt pressure from its rivals more than ever in 2012. Samsung has launched two very impressive phones with the S3 and Note 2, and with Windows Phone 8 entering the fray, the market has never been healthier, with a wider choice than ever for consumers.
Blackberry is a noticeable absentee from this list, but with Blackberry 10 and two new smartphones due in the first quarter of 2013, parent company Research in Motion looks poised to attempt a comeback, but it could be too little, too late.
© Copyright IBTimes 2023. All rights reserved.