Good smartphones deals are a bit thin on the ground this weekend, but there are a few standout offerings, as uncovered by our friends over at Hot UK Deals, including the highly sought-after Galaxy S6, the revered Moto X (2014), the mighty Nexus 6 and the lissome LG G Flex 2.
Before you dive in, don't forget to check out our gaming deals roundup as well.
Samsung Galaxy S6 SIM-free for £452.25
This is one of the best pre-paid prices for the Galaxy S6 (32GB) you can find at the moment. It is SIM-unlocked, meaning you are not tied to a particular network operator (but will have to supply your own SIM), and it is shipped through Amazon, which should offer peace of mind.
In his Galaxy S6 review, tech editor David Gilbert said: "The Galaxy S6 is a triumph for Samsung" and this is "an excellent smartphone and a true challenger for the iPhone 6".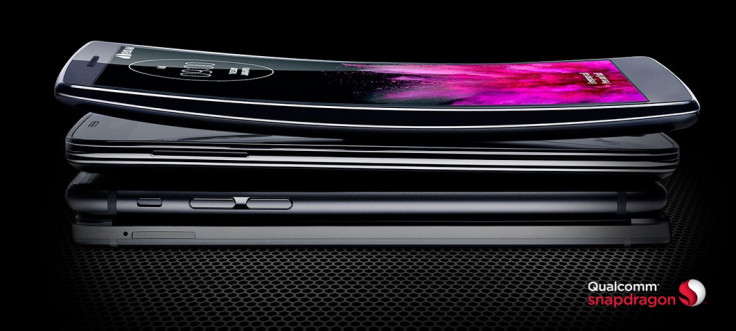 LG G Flex 2 SIM-free for £339.99
Over on Amazon you can grab the LG G Flex 2, which as the name might suggest, is a flexible 5.5in smartphone with a robust curved design. This is good for those who like to drop and sit on their smartphones, or are sick and tired of battling to get boring flat slabs into their back trouser pocket.
Motorola Nexus 6 and Moto X (2014) special
Going straight to the source on this one, you can check out some great deals on a couple of Motorola's best offerings on their UK website:
Nexus 6 − 32GB: Midnight Blue and Cloud White, starting at £399.
Nexus 6 − 64GB: Midnight Blue and Cloud White, starting at £469.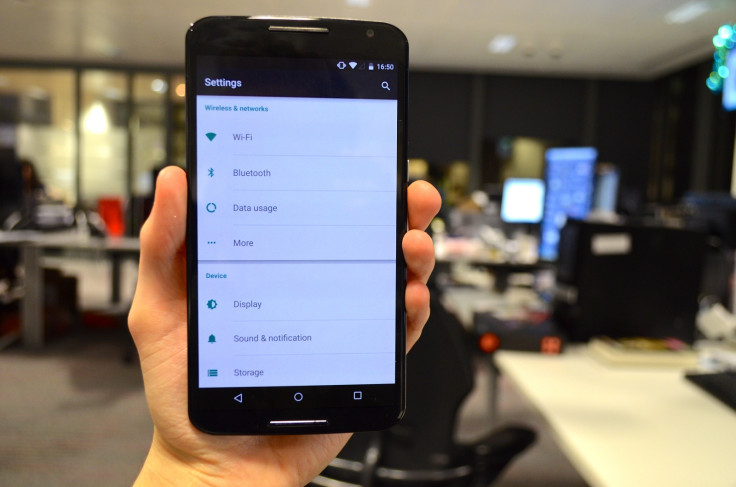 Veteran phablet wrangler and senior tech reporter Alistair Charlton had this to say about the Nexus 6 in his review:
"The Nexus 6's design is premium, its performance is excellent and Android Lollipop is a hugely attractive improvement over what went before. The screen should have put image quality above pixel quantity, the camera's low-light performance isn't what it could be, and there's no expandable storage. But look beyond these faults and this is a truly impressive phone."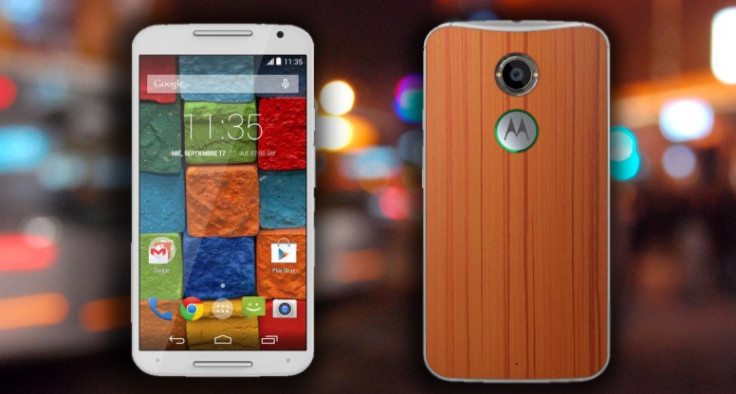 Moto X 16GB, starting at £229.
Moto X 32GB, starting at £269.
The Moto X (2014) was praised highly for its overall design − solid build quality and powerful hardware, coupled with the latest version of Google's Android operating system (5.1 Lollipop). It lost a few points for middling battery life and a poor camera, but those may be earned back due to its highly customisable colourful outward appearance that adds a touch of personality to the device.