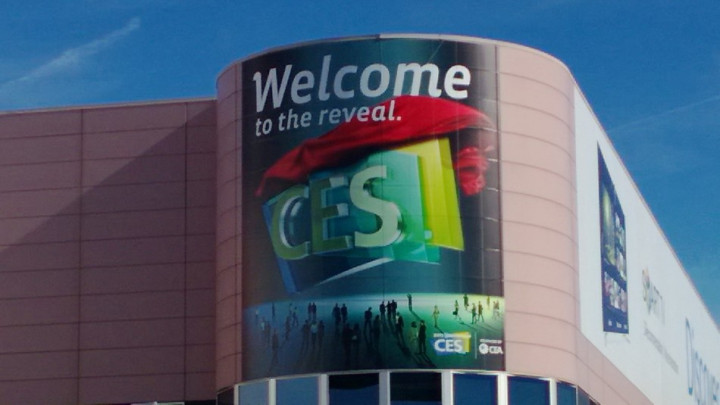 It was a strange week in Las Vegas last week, and having had time to digest what went on and what was announced, I have picked my best and worst of CES 2013.
The Best
TVs, TVs, TVs
While all the talk about televisions during the year had focused on the will they won't they debate around Apple and it's mythical iTV, CES 2013 was all about the big guns bringing their A-game to Las Vegas.
The fact none of the big players focused on 3D was enough for me to be happy, but the big thing at this year's show was 4K. The super high-definition standard was everywhere, and while we saw some Ultra HD (as it's now known) TVs in 2012, the standard will become a lot more visible in 2013.
Along with all major companies announcing smaller (and bigger) 4K models, Sony has finally answered the perpetual question of where 4K content will come from, saying it will launch a 4K distribution network in the US this summer.
It may take a while for the prices to come down, but CES 2013 established that 4K resolution is here to stay and may be coming to your next television set.
PC Gaming Goes Mobile
While Project Shield got all the attention at CES (mainly due to it being a complete surprise I think) the announcements from Razer, Piston and Valve seem to herald a new era in PC gaming, when gamers will be able to take the desktop experience with them, where ever they go.
I got to use both the Razer Edge gaming tablet and Nvidia's Project Shield and the former impressed me much more than the latter. The Edge is not a sleek, shiny tablet in the tradition of the iPad, but offers enough grunt to power high-end, graphically challenging games.
The writing seems to be on the wall for hulking great machines sitting in the corner of the room, as the industry looks to offer more flexible and portable alternatives which provide all the power of a traditional tower with the flexibility of a console.
Qualcomm's Press Conference
Anything that manages to combine Archbishop Desmond Tutu, Microsoft's Steve Ballmer, Maroon 5 and Big Bird deserved a round of applause.
Qualcomm replaced Microsoft as the main keynote of Press Day at CES 2013 and with Steve Ballmer always good value, it was going to be a tough job for Qualcomm CEO Paul Jacobs to live up to.
I was sitting at an eye-dryingly boring Sony press conference at the same time as the Qualcomm keynote was taking place, and was soon regretting my choice when tweets of the antics of Qualcomm's conference began flooding in.
Reliving the fun later on Qualcomm's site, it was clear the mobile chip maker wasn't embarrassed about the way the keynote had gone, despite a lot of negative press reaction, with "trainwreck" a prominent adjective used to describe what had gone on.
Having watched it back, I think it is one of the best things from CES this year. Whether that says more about me, or more about CES 2013, I'll let you decide. Oh, and Qualcomm announced some new mobile processors too.
The Worst
Pointless Press Conferences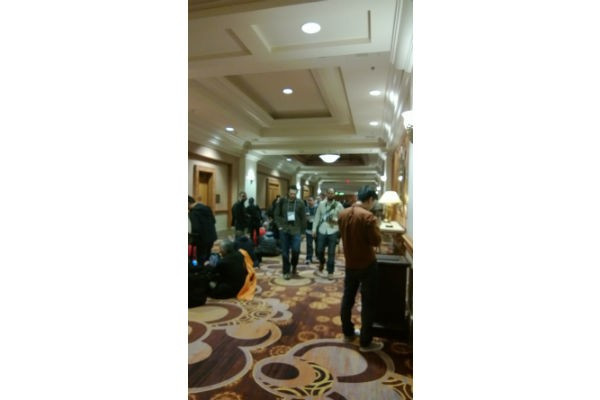 Queue up for an hour, sit through 45 minutes of a recap telling you "where the company is at", and then hear some slightly interesting news about a product that's not the real reason you came to the press conference in the first place.
So goes the typical CES press conference experience, except in the case of Samsung the wait in line is longer and the let down, much bigger. Samsung, Sony, Panasonic and LG were all a let down, and even Nvidia, which made the surprise announcement of Project Shield, prefaced that with an hour of talking about things it had announced last year.
Next year I suggest we limit press conferences to 30 minutes and only allow for relevant announcements to be made. Not much chance of that happening I'm afraid.
Las Vegas
Yes I know it's not the fault of the Consumer Electronics Show that Las Vegas is such a dive, but no matter, I'm still picking the city of sin as one of my worst things of CES 2013. It's not the gambling, strip clubs or general sleaziness of the place that gets me, it the little things.
Take walking as an example. You're clearly not supposed to walk anywhere. Seriously, try it. I walked from my hotel (the Stratosphere) to the Las Vegas Convention Centre (where CES took place) and onto the main strip. Not only does it seem to take an eternity to get anywhere, the layout of pedestrian crossings and footpaths don't make things any easier. You'll also notice that no one else is walking, they're all in taxis or private cars.
The reason no one walks? Because they are lazy or because they know how long it takes to get anywhere in this city. Crossing the street on Las Vegas Boulevard is an operation that can take weeks and usually involved a walk through a casino or two.
Take the bus I hear you say. Well I did, and it wasn't much better, arriving whenever it felt like it and if you wanted to go anywhere other than the Strip, God help you.
Missing stars
CES this year had more 'celebrities' than ever before from Tim Tebow to Jazzy Jeff and a Snooki thrown in for good measure - it even had Big Bird. But when it comes to the stars of the technology firmament, it was sadly lacking.
We never expected Apple to change the habit of the last 20 years and show up at CES, but the fact Microsoft decided to bypass this year's show, along with companies like Motorola, HP, HTC and Dell meant that major consumer announcements in the mobile and tablet spheres were lacking.
While there was plenty to keep busy with in Las Vegas over the course of the week, the lack of high profile names took some of the gloss off the show that even Danny DeVito could make up for.