Fans of Beyonce have sent the rumour-mill into overdrive with speculation about the gender of the singer's twin babies. If the latest theory is to be believed, the Formation star has cryptically revealed whether she is expecting boys or girls – or both – through an Instagram photo.
The 35-year-old, who announced her pregnancy in February, has not publicly revealed the sex of the twins she is expecting with husband Jay Z. However in a photo shared to Instagram on 14 March, Beyonce is seen wearing a black bodycon mini dress with over-the-knee boots and a pair of earrings, which the BeyHive recognised from her 2008 music video, If I Were A Boy.
Given the title of the ballad, many believe Beyonce was trying to send a message that she is expecting twin boys. One fan commented on Twitter: "Beyoncé the type to subtly reveal the gender of her babies with earrings. Why else is Mrs. Petty rocking the "If I Were A Boy" earrings?" while another chimed in: "When Beyoncé announces that she's having twin boys, just remember that I announced it first."
Rubbishing the BeyHive's notion that Beyonce has revealed the twins' gender through a pair of recycled earrings, one quipped: "I really do hope Beyoncé ends up with twin boys born in may bc y'all have overanalyzed tf out of all these pics." Another quipped: "The Beyhive has predicted that Beyonce is having twin boys. They should use all of this energy to tap into their potential.. And get a GED."
Beyonce wore the outfit to the 70th birthday party of her step-father Richard Lawson, who is married to the singer's mother Tina Lawson. When the Sorry hitmaker revealed her pregnancy through an Instagram photo, many speculated she was expecting a boy and a girl by wearing a pink bra and blue underwear in the image.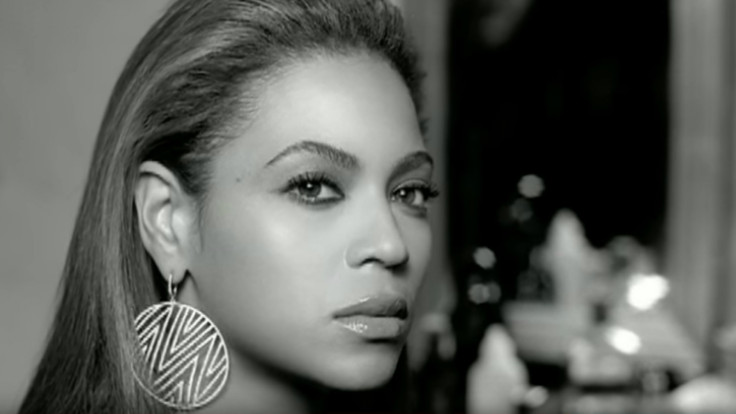 Due to the high-risk nature of carrying twins, Beyonce is believed to have halted professional commitments for the remainder of her pregnancy. The Don't Hurt Yourself singer was forced to cancel her headline slot at Coachella 2017 in April after doctor's ordered her to rest. Beyonce and Jay Z, 47, are already parents to five-year-old daughter Blue Ivy.
Watch Beyonce's If I Were A Boy music video: