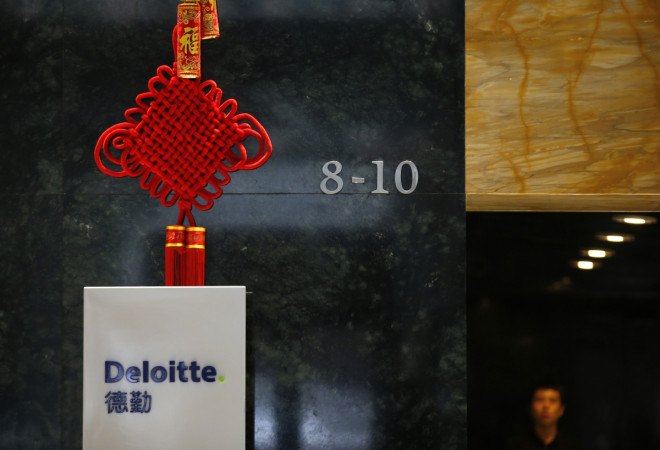 The Chinese units at some of the world's largest accounting firms – dubbed the Big Four – are looking to reach an out-of-court settlement with the US' Securities and Exchange Commission in a bid to put an end to its long-running dispute over access to sensitive audit documents.
In the first of its kind, a regulatory filing showed that KPMG, Deloitte, PricewaterhouseCoopers (PwC) and Ernst and Young – recently rebranded as EY – are looking to resolve the multi-year dispute.
Previously, regulators do not publicly confirm settlement talks that involve ongoing cases.
The news that the Big Four are trying to thrash out a deal comes six months after SEC Administrative Law Judge Cameron Elliot censured the Chinese affiliates of the Big Four accusing them of "wilfully" failing to give US regulators audit work papers of certain Chinese companies under investigation for accounting fraud.
The judge then ordered the units to be suspended for six months from auditing US listed groups.
At the time, the Big Four released a joint statement saying they intended to appeal and adding that "in the meantime the firms can and will continue to serve all their clients without interruption" at the time.
The filing on 2 June was made public in relation to the units and the SEC requesting an extension for 90 days while they submit additional legal documents.
Meanwhile, at the end of May, a Hong Kong court set a new precedent in how accountancy firms will be obliged to disclose sensitive auditing documents about Chinese clients after a landmark ruling threw out EY's bid to keep its papers about a former customer secret.
The court rejected EY's contention that Chinese law stops it from having to pass on auditing documents to global authorities, even if its clients are under investigation for fraud or corruption.
The Hong Kong's Securities and Futures Commission first filed the case in court in 2012 after investigators were blocked from gaining sensitive information surrounding EY's unfinished audit of Standard Water.
EY claimed that it didn't have the relevant records due to Chinese state secrecy laws.