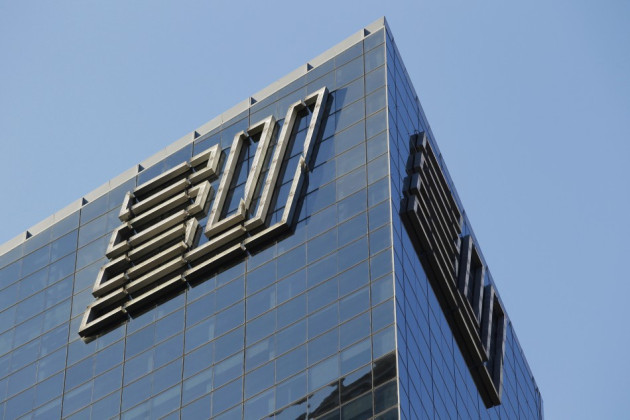 Auditing firm Ernst & Young (E&Y) faces either breaking China's state secrecy laws or enduring regulatory sanctions in Hong Kong, after the Securities and Futures Commission (SFC) revealed it would be taking it to court for failing to produce to the SFC specified accounting records related to a former China-based client.
In a previously unprecedented move for the regulator, Hong Kong's securities regulator SFC said it had commenced proceedings to take E&Y HK to court after it failed to produce a number of audit working papers and underlying accounting documents relating to Standard Water, after the body requested it.
The SFC said it had issued a formal notice to E&Y seeking these documents and that the firm "did not comply with this request and claimed that it did not have the relevant records which were held in the Mainland by its joint venture partner in the Mainland, Ernst & Young Hua Ming (EY Hua Ming), whose staff were the ones involved in the engagement."
The regulator added that E&Y then claimed the documents could not be produced because of restrictions under People's Republic of China (PRC) secrecy law.
As a result of a joint statement issued by PRC authorities on 20 October 2009, accounting records, including audit working papers, may be the subject of claims of state secrecy under PRC law and that all Hong Kong accountants are required to obtain the consent of the relevant Mainland authorities before handing over any accounting records to regulators like the SFC even if the records are kept in Hong Kong.
However, the SFC said that it had sought the assistance of the relevant authority in the Mainland using its standing arrangements for mutual assistance in investigatory matters.
"However, EY Hua Ming also failed to produce the records to the relevant Mainland authority as requested," says the regulator. "Given Ernst & Young was the reporting accountant and EY Hua Ming was Ernst & Young's agent, the failure to produce these records to the relevant Mainland authority on the SFC's request is a matter of serious concern."
The SFC added that it is now working closely with the Mainland authority to gain access to these documents and a date for the first hearing is yet to be set.
E&Y released the following statement to the IBTimes UK:
"Ernst & Young performed IPO audit work for Standard Water in 2009 and resigned in March 2010. We did not issue an accountant's report for the IPO. The Hong Kong SFC requested workpapers from E&Y in relation to our work on Standard Water. We understand our obligations with the SFC and endeavour to fully comply, while also meeting our compliance obligations with Mainland China's laws and regulations."
"E&Y supports close working relationships between Hong Kong and mainland China audit regulators on matters of public interest. We will work closely with the relevant regulators, and trust that there will be a quick resolution to enable our full compliance with applicable laws and regulations."
"As legal proceedings are underway, it would be inappropriate for us to comment further."
China Stock Scandals
The domestic Chinese stock market has been viewed as largely risky and its bond market is seen as underdeveloped compared to the West.
Abroad, Chinese mainland companied listed the US have been marred by stock scandals over the last few years, which has rocked investor confidence and have led to regulatory probes and audit reviews.
In July, a company that has been synonymous with China stock scandals, Sino-Forest Corp, said it terminated a proposed asset sale, in favour of a plan that will result in the company's creditors acquiring all of its forestry assets.
Last year, the company's shares tanked after a short-seller accused it of exaggerating the size of its forestry assets and the forestry group's stock has since been de-listed by the Toronto Stock Exchange.
One of Canada's main securities regulators, the Ontario Securities Commission have recently charged the company and some of its former executives with fraud.
In the case of Chinese computer company Longtop Financial Technologies, Deloitte Shanghai is fighting a request from US regulator Securities and Exchange Commission (SEC) to hand over its audit work papers by also citing Chinese secrecy laws.
However, in July, the SEC asked a US federal court to postpone that case for six months while it tried to work out an arrangement with Chinese regulators to get audit documents, which is a hurdle many regulators face.
The U.S. Public Company Accounting Oversight Board, which regulates auditors of U.S.-listed companies, has also been negotiating with Chinese authorities to be allowed to inspect audit firms in China and look at their work papers. PCAOB Chairman Jim Doty has said that some resolution to that stalemate needs to come this year.