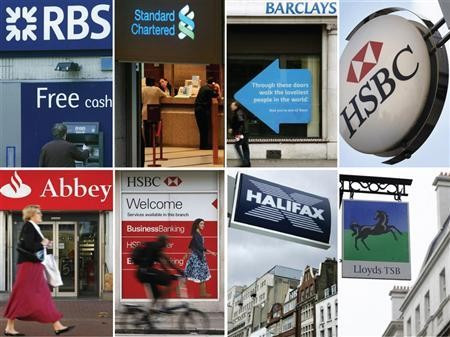 Britain's major companies are gearing up for further expansion, investment and hiring in 2014, as their risk appetite rose to a six-year high, according to a survey.
The latest Deloitte CFO survey, based on the views of 122 CFOs in prominent companies in the country, found that firms' perceptions of economic uncertainty has come down to a three-year low and the risk appetite among big UK companies rose to a six-year high.
In the survey, 57% CFOs feel now is a good time to take risk onto their balance sheets, the highest level since the survey started six years ago.
"CFOs enter 2014 in buoyant mood with a focus on expansion, investment and hiring in the year ahead. This bodes well for the broad-based recovery policymakers hope to see in 2014," Ian Stewart, Deloitte chief economist, said in a statement.
"Uncertainty and credit shortages, two major blocks on business activity, have eased substantially and CFOs believe that the level of financial and economic risk facing their businesses has reduced significantly in the last year. Whether through introducing new products and services, M&A or moving into new markets, expansion is firmly back on the agenda."
More than half of the CFOs surveyed said that their business faces an above normal level of economic and financial uncertainty. They noted that the probability to the economy to fall back into recession in the next two years is 16%, down from 40% a year ago.
Among the CFOs who include those from 32 FTSE 100 and 41 FTSE 250 companies, 91% expect higher revenues in 2014.
In 2014, 70% of CFOs expect increased hiring by companies, 65% expect higher capital spending and 46% expect higher discretionary spending.
In addition, 88% expect an increase in mergers and acquisitions in the next 12 months.
Bank Borrowing - Most Attractive
Bank credit is the most attractive source of finance, according 80% of CFOs. This is the highest level since the financial crisis.
The CFOs expect an increase in bank borrowing and equity issuance by companies over the next year.
"Large corporates have good access to capital and CFOs are more positive about financing their business with equity and bonds than at any time in the last six years. But in a sign that banks are lending once again CFOs rate bank lending as the most attractive form of finance for their business for the first time since 2008," Stewart added.
Mark Carney's Success
The policies of the new Governor of the Bank of England (BoE), Mark Carney, have contributed to rising business optimism, as nearly half of the CFOs said his policies made them more positive about the UK economy.
However, most of the CFOs think that the central bank would be unable to meet its inflation target of 2.0% in the near term and it would be above 2.5% in two years' time.
Meanwhile, 59% of the finance chiefs expect interest rates to rise by the middle of 2015 and 23% expect interest rates to rise in the course of 2014.