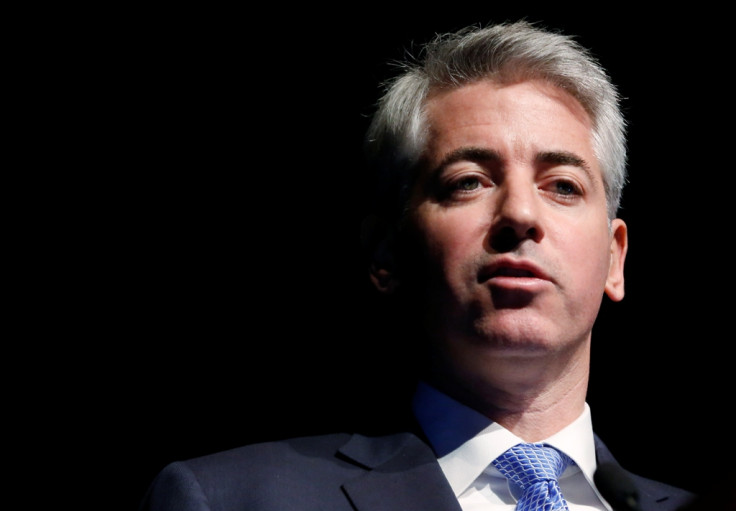 Pershing Square Holdings, a fund managed by activist investor Bill Ackman, has said that it has raised $3.07bn ahead of an Amsterdam floatation.
The initial public offering (IPO) offers the fund a steady source of income.
The fund, on 1 October, said it has raised $2.73bn through an IPO and that the exercise of an over-allotment option will see the value of the offering rise to over $3bn.
Pershing Square is expected to debut on the Euronext Amsterdam exchange on 13 October.
The fund was priced at $25 a share, valuing it at $6.2bn. UBS and Deutsche Bank acted as underwriters on the offering, reports said.
Amsterdam was chosen over London for the share sale.
Ackman said in a statement: "The completion of the offering of Pershing Square Holdings is a seminal event in the history of the firm."
Pershing Square Holdings had a net asset value of $2.9bn as of June.
It is run by Ackman's hedge fund Pershing Square Capital Management, which had assets worth $14.1bn under management as of June 2014.
In May, Ackman joined hands with Canada's Valeant Pharmaceuticals to make a $53bn hostile bid for US-based Botox maker Allergan.
Ackman and Valeant have been trying to acquire Allergan since April 2014.
Pershing Square Capital is Allergan's largest shareholder with a 9.7% stake and the pharma company represents 39% of the hedge fund's portfolio.
Ackman has returned 1,199% since starting his fund in 2004. By comparison, the S&P 500 has returned 119% over the same period, Forbes reported in September.