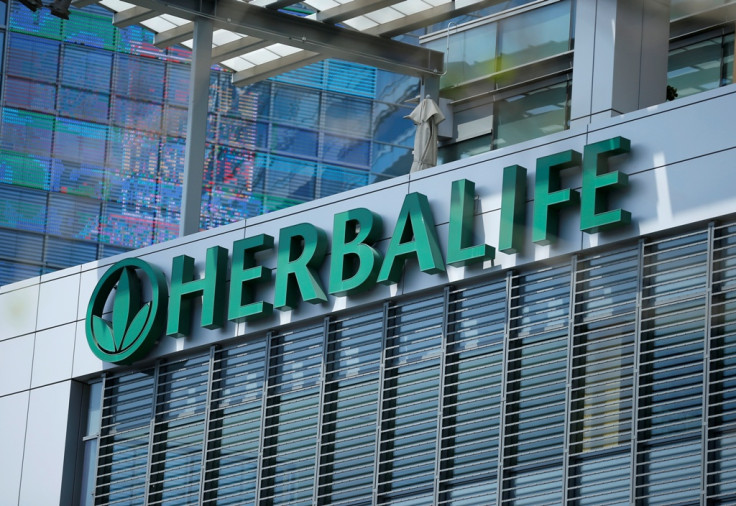 The nutrition firm which is being probed by US authorities, Herbalife, faces a shareholder class action lawsuit, after the group was accused of failing to reveal to investors that its operations were based on a so called pyramid scheme, which allegedly prevented some distributors from making profits.
The lawsuit argues that Herbalife failed to divulge that it operated a pyramid scheme in which distributors mostly generated revenue by recruiting other distributors rather than selling products.
The complaint, filed by Herbalife shareholder Abdul Awad in federal district court in Los Angeles on 14 April, came days after news surfaced that the US Federal Bureau of Investigation (FBI) was probing the firm.
The lawsuit also claims Herbalife did not divulge to investors that it engaged in "deceptive trade practices" to pressure customers to purchase more products as distributors.
Awad claimed to have purchased the company's stock at inflated prices owing to deceptive statements.
Awad sought to represent all investors who bought Herbalife stock between 4 May 2010 and 11 April 2014.
In response, Herbalife said it would "vigorously defend the case."
"The complaint filed [on 14 April] is without merit," said Herbalife spokesman Julian Cacchioli.
"These unfounded claims, styled as a securities suit, are no more than a recitation of ill-informed allegations about the company's business model previously made by a hedge fund manager orchestrating a campaign against our company in support of his $1bn reckless bet. We are confident in our products and in our compliance with all applicable laws."
The US Federal Trade Commission (FTC) is also investigating Herbalife's multi-level marketing business model.
Herbalife's stock has dropped over 30% this year amid regulatory scrutiny. It finished 4.41% higher at $53.75 on 14 April.
In December 2012, hedge fund manager William Ackman accused the firm of running a pyramid scheme.
Ackman's $12bn hedge fund, Pershing Square Capital Management, has sold short Herbalife shares.
Los Angeles-based Herbalife takes the multi-level marketing route to sell its nutritional supplements and weight-loss products. Companies such as Amway, cosmetics companies Avon and Mary Kay and kitchen products maker Tupperware use a similar strategy of marketing products through independent contractors.
The case is Awad versus Herbalife Ltd, et al, US District Court, Central District of California, No. 14-02850.