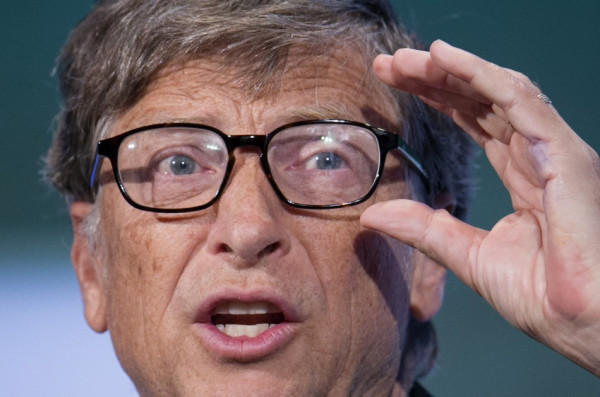 World's richest man Bill Gates acquired a 5.7% shareholding in Spanish construction firm Fomento de Construcciones y Contratas, betting on the recovery of Spain's construction sector in particular and the economy in general.
Fomento de Construcciones y Contratas (FCC) said in a statement that an entity controlled by Gates purchased the stake for €113.5m ($155.5m, £96.3m) on 18 October. The shares were sold at €14.86 apiece, representing a discount of 4.5% to the closing price of €15.56 on 21 October.
The acquisition makes the Microsoft founder the second-largest investor in the company after billionaire Esther Koplowitz, who holds a 53.9% stake.
Following the news, FCC shares gained as much as 13% in Madrid and reached the highest price level in more than 18 months.
Having construction projects across the globe, FCC generated €11.15bn in revenue in 2012. Esther Koplowitz inherited the company along with her sister Alicia from their father, Ernesto. In 1997, Esther bought her sister's share in the company for $800m.
FCC currently has operations in 56 countries, and is working on key projects including the €6bn Riyadh metro, which would be the longest metro in the world, and the €1.1bn subway project in Panama.
Spanish Economy
Following a two-year long recession, the Spanish economy has expanded in the third quarter of 2013, according to government estimates.
The borrowing costs in Spain have come down and investors have started returning to the country's bond and equity markets. The benchmark Ibex-35 index rose more than 20% so far in 2013.
The economic recovery has been luring many investors to Spain's property market, which crashed during the global financial crisis and left the banking industry with more than €180bn of bad loans linked to real estate.
Private-equity firm TPG agreed to acquire a 51% stake in La Caixa financial group's real-estate servicing company in September.
Also in September, Apollo Global Management agreed to acquire Evo Banco, a unit of nationalised Spanish lender NCG Banco.
Gates tops the 2013 Forbes 400 list released in September, with a net worth of $72bn.