Bird Flu Detected In Antarctica For The First Time, Experts Call It 'Devastating'
The virus was detected in a bird called brown skua on Bird Island in South Georgia.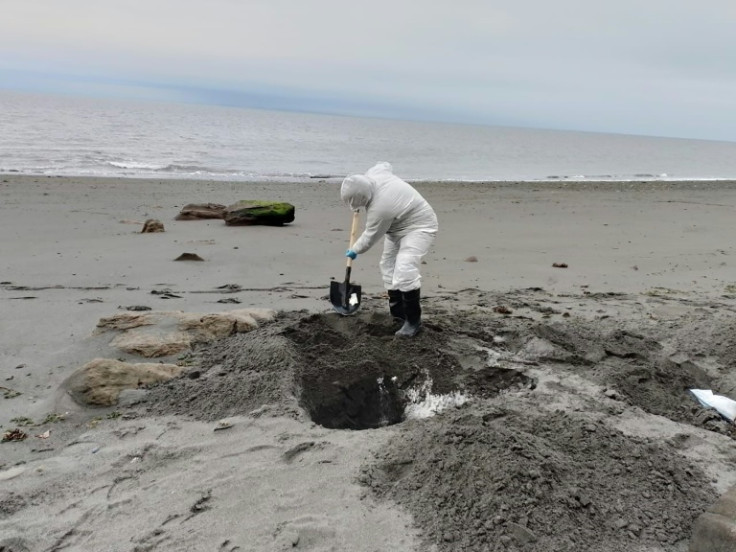 Avian flu, also called bird flu, has been detected in Antarctica for the first time, according to scientists.
The strain was detected in a bird called brown skua on Bird Island in South Georgia by the staff of the British Antarctic Survey (BAS) on Monday. The island is a British overseas territory.
The experts at BAS noticed that the birds in South Georgia were falling sick and dying. They took swab samples from the birds and sent them for testing in the UK. The brown skua seabirds were found positive for avian influenza, according to the researchers at BAS.
"This is a particularly sad event to confirm. We will continue to monitor the species on the island as best as we can and keep the science going, but we are unsure of the full impact at the moment," said Ashley Bennison, the BAS science manager for Bird Island.
The development has experts worried since the virus could pose a threat to penguins and other local species.
Researchers believe that the virus was most likely brought by birds returning from their migration to South America, as the region has seen a significant number of deaths due to bird flu recently.
The virus has killed an estimated 500,000 seabirds and 20,000 sea lions in Chile and Peru, respectively. In July this year, bird flu killed over 300 birds at Stonehaven Beach and Cruden Bay in Aberdeen, Scotland.
Last year, the spread of bird flu forced one of England's most important seabird colonies to close to visitors. The Farne Islands off the Northumberland coast, home to around 200,000 birds, were affected by a lethal outbreak of avian influenza that had spread from the UK's domestic population.
What is Avian flu?
Avian flu is one of the hundreds of deadly diseases transferred between animals and humans. Most avian influenza viruses do not infect humans; however, certain strains are infectious to humans. These include H5N1, H7N3, H7N7, H7N9, and H9N2.
The most common type is the avian influenza sub-type H5N1 virus. Bird flu can infect humans who come into contact with an infected bird. However, it happens only in rare cases.
It typically requires very close contact between humans and infected birds. In 2021, H5N8—the most recent avian flu of concern—was found to have infected a small number of people for the first time in Russia.
Symptoms are like most other common cases of flu, but it could turn fatal if it worsens into an acute respiratory disease. Some of the symptoms of H5N1 include cough, colds, and fever. In severe cases, the lungs can be affected too.
© Copyright IBTimes 2023. All rights reserved.