Defra confirms outbreak of bird flu at Lancashire pheasant farm
Discovery of H5N8 avian flu results in flock of 10,000 birds being humanely culled.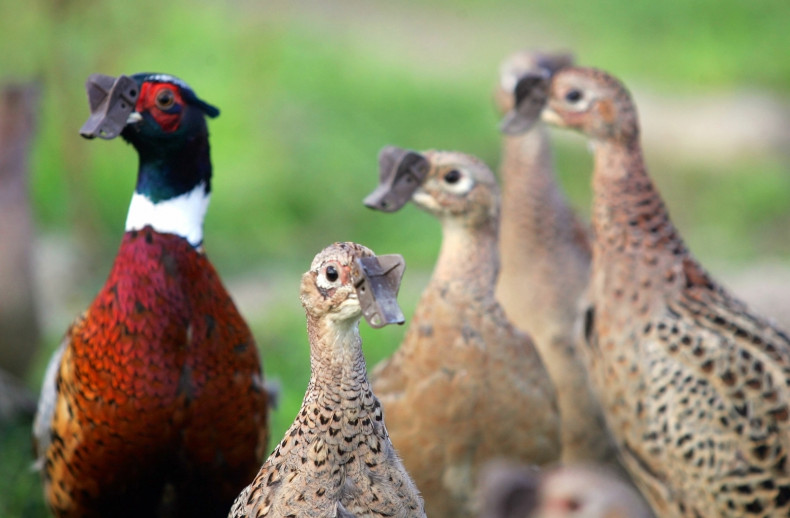 Bird flu has been found in a flock of pheasants at a farm in Lancashire, the UK's chief veterinary officer has said. The Department for Environment, Food and Rural Affairs (Defra) confirmed on Tuesday (24 January) that the H5N8 strain of avian flu has been discovered in a flock of breeding pheasants in Preston.
Defra have said that "a number" of the 10,000 birds in the flock had died due to the disease with the rest of the birds "humanely culled".
To prevent the influenza spreading, a 1.8 miles (3 km) protection zone and a 6.2m surveillance zone have been put in place around the farm.
Public Health England (PHE) said the risk to humans is "very low" while the Food Standards Agency said that bird flu does not pose a food safety risk for the UK's consumers.
The agency added that a full investigation is under way to determine the source of the infection.
On 16 January this year the same strain of avian flu was discovered in a small flock near Settle, north Yorkshire, close to the border with Lancashire.
In December last year an outbreak of the H5N8 avian influenza strain was confirmed in turkeys at a farm in Lincolnshire. The outbreak was at a poultry farm in Tetney, near Grimsby, where all the birds in the flock were culled.
Also in December Defra announced new measures requiring chickens, turkeys and ducks to be kept indoors for 30 days or be separated from wild birds across the UK until 28 February. The countrywide protection zone order applies to anyone who keeps birds, even if they only consist of a few chickens in their back garden, with the intention of preventing them mixing with wild birds.
The H5N8 strain of the disease has also been confirmed at a commercial game farm in Lancashire, at two separate poultry farms in Lincolnshire, and in backyard flocks in north Yorkshire and Carmarthenshire.
The strain has also been found in poultry and wild birds in 14 European countries including Germany and France.