Bitcoin Exchange MtGox Files for Bankruptcy Protection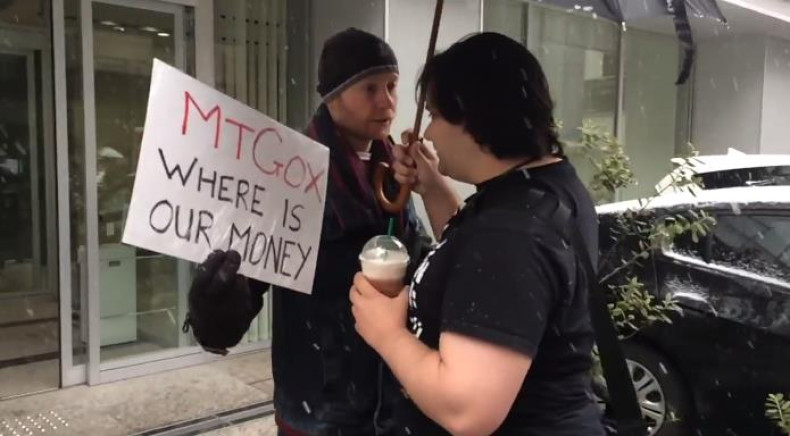 Troubled bitcoin exchange MtGox was filed for bankruptcy protection, its lawyer has confirmed, days after it was reported that more than $400 million (£240 million) worth of customers' coins had been stolen.
Announced during a new conference at the Tokyo District Court, a lawyer for the exchange said MtGox had outstanding debt of about 6.5 billion Yen (£38m).
Appeatring on local news channel NHK TV MtGox chief executive Mark Karpeles confirmed the news, adding that 750,000 customer bitcoins have been stolen, along with 120,000 owned by the company itself. At current market price, the combined value of coins lost is almost £290m.
Multiple sources, including the Wall Street Journal and local media, have reported the news.
The Tokyo-based company was the largest and most well-known bitcoin exchange in the world when the cryptocurrency shot to fame last year.
But problems with the way MtGox's automated transaction system operates led to hackers reportedly manipulating transactions to withdraw more bitcoins than was being recorded by the exchange.
Known as 'transaction malleability' the flaw is in the way bitcoin itself is coded and has been known about since 2011, but can be fixed by making relatively simple changes to the way exchange handle transactions.
Bankruptcy vs Bankruptcy Protection
A company files for bankruptcy protection if it believes it can recover financially, given time and some amount of restructuring and reorganisation - this could include a change of management, business model or the selling of a highly-value assets such as buildings (which could be leased back from the buyer) or vehicles.
When a company files for bankruptcy outright, it has accepted that it is no longer able to repay its creditors and any steps for recovery are impossible.
A trading card exchange
MtGox was founded in 2009 as a trading card exchange, with its name standing for Magic: The Gathering Online eXchange, before rebranding itself in 2010 as a bitcoin business, which became the largest virtual currency exchange in the world.
The company's founder, Jed McCaleb, sold MtGox to its current owner, Frenchman Mark Karpeles in 2011, just as the bitcoin industry began to take off. Under Karpeles the site grew to handle 70% of the world's bitcoin transactions by April 2013.
But the company's good fortune was not to last, as that same month saw bitcoin's value soar from less than $50 per coin to more than $260, making MtGox a prime target for hackers looking to stage virtual gold heists.
The exchange was hit by multiple and relentless DDoS (distributed denial of service) attacks which would slow its trading systems, spooking inexperienced bitcoin traders into selling and lowering the currency's value.
Once the price had dropped, the attack would be halted, allowing MtGox's systems to recover, when the hackers would then buy bitcoins and wait for the price to rise again, before selling their coins for a profit.