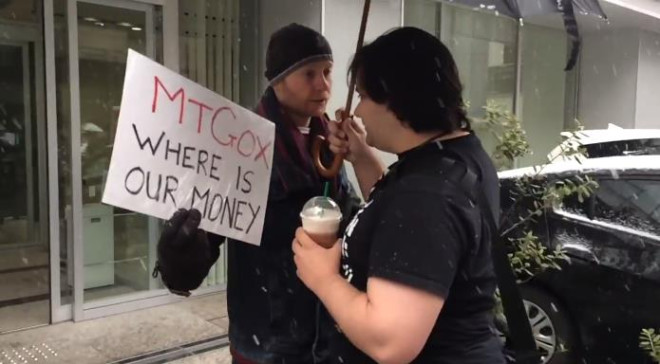 On Sunday CEO of the under-fire bitcoin exchange Mt. Gox, Mark Karpeles, resigned from the Bitcoin Foundation, in what is the latest blow to the popular digital currency.
Following the resignation of Karpeles, bitcoin's value has dropped just over 7% according to the website CoinMarketCap.com.
Jinyoung Lee Englund, a spokesperson for the Bitcoin Foundation - a trade group promoting the adoption of the digital currency - confirmed the news to Reuters and said the resignation was effective immediately.
Tokyo-based Mt. Gox was a founding member and one of three elected industry representatives on the board of the Bitcoin Foundation.
The exchange has also removed all its tweets from its Twitter account and unfollowed everyone it was following.
Mt. Gox, once the largest bitcoin exchange, is based in Tokyo and announced earlier this month that it was suspending withdrawals of bitcoin from the exchange, blaming a "transaction malleability" issue it claims was inherent in the bitcoin source code.
Insolvent
This excuse has been widely debunked with the foundation's chief scientist Gavin Andresen defending the currency and criticising Mt. Gox, saying the problem was with exchange, not bitcoin
Many people - especially those with bitcoin deposited with Mt. Gox, believe the exchange simply doesn't have enough bitcoin to meet demand.
On 17 February Mt Gox said it was ready to reopen withdrawls saying that after working with the developers of Blockchain, it "now has a workaround that will use a unique identifier created by Blockchain to show whether transactions have been modified or not. This will prevent any fraudulent use of the malleability issue and protect the assets of our customers."
However last week the exchange said a halt on customers being able to withdraw their bitcoins will continue for longer than first thought, with no estimation was given on when the service will be restored.
Clownish & Incompetent
The exchange's problems led Blockchain chief security officer Andreas Antonopoulos to label MtGox as "clownish" and "incompetent" during the Let's Talk Bitcoin podcast.
The company has been offering bitcoin at a vastly reduced price in recent weeks, dropping as low as $150 when the cryptocurrency is trading at around $550-$600 on most other exchanges.
As well as clearly further damaging the credentials of MtGox, the resignation of Karpeles will also be damaging to bitcoin generally and the bitcoin foundation.
Karpeles's resignation follows the resignation of Charlie Shrem, CEO of BitInstant, following his arrest in January on money-laundering charges.