Virgin Galactic is now accepting bitcoin payments for trips to space, as Sir Richard Branson's company becomes one of the first household names to adopt the decentralised virtual currency.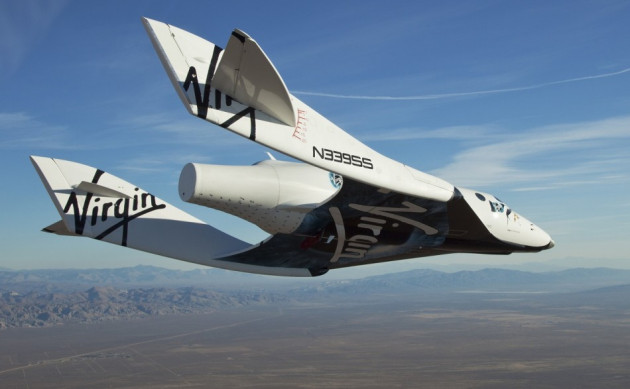 In a blog post, Branson praises the currency for capturing his imagination as "one of the world's most innovative businesses looking to the future."
Virgin Galactic aims to take its first paying passengers into space next year, where they will experience approximately four minutes of weightlessness at 360,000 feet, before returning to earth, having paid $240,000 (£150,000; 330 bitcoins) - for the 2.5 hour flight.
Branson revealed that one future Galactic astronaut, described as a female flight attendant from Hawaii, has already purchased a ticket to space using the currency, which has seen its value surge from around $100 per coin in August to $900 in mid-November.
"All of our future astronauts are pioneers in their own right, and this is one more way to be forward-thinking," Branson added.
The billionaire said he has invested some of his own money into bitcoin, and finds it "fascinating how a whole new global currency has been created...for people who can afford to invest a little in bitcoins, it's worth looking into."
Formally recognised
Looking ahead, the businessman hopes bitcoin will be formally recognised as a currency, leading to it becoming more widely accepted in the future. Again, Branson likens the currency to Virgin Galactic, which itself was criticised when its promise of commercial space travel just a few years ago seemed impossible.
Referring to other payments methods - albeit ones that use traditional fiat currencies - Branson said: "New methods of paying such as Square and Clinkle, both of which I have invested in, are revolutionising the way we pay and will continue to do so in years to come. The days of carrying cash and coins could soon be over."
Branson believes Square, bitcoin and other forms of paymkent "will become serious challengers to traditional banks, which will spur more competition and give customers even more options."
Read More - Banking is Broken: Tech Startups Leading a Financial Revolution