Bla Jungfrun: The isle of witches that's home to 9,000 year old rituals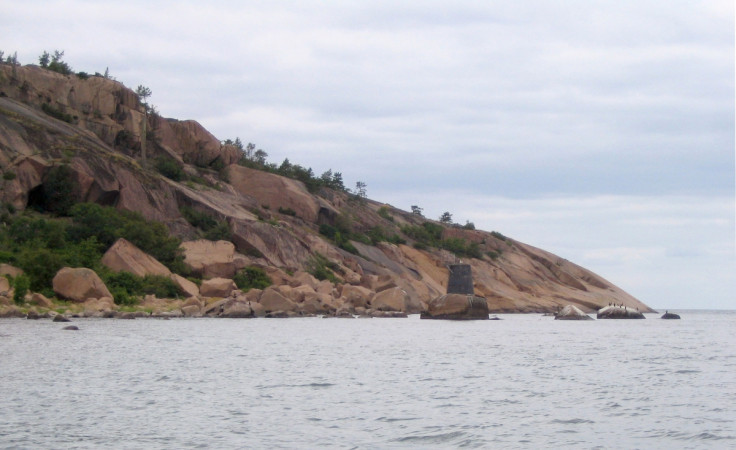 Bla Jungfrun – a Swedish island close to the coast of Oskarshamn – was recently found to be the home of a 9,000 year old Stone Age site where cave rituals were found to have taken place. It has been dubbed Witchcraft Island due to its history of being associated with the dark arts.
Local folklore dictates that every Easter, witches gather on the island to worship the Devil. Evidence that it has long been associated with satanic rituals has recently been confirmed when archaeologists discovered "distinct ritual features" in two caves.
One cave contains a man-made hollow fireplace which measures just 2.3ft. Ludvig Papmehl-Dufay, an archaeologist with Kalmar County Museum, is quoted by Live Science as saying: "We believe the hollow is man-made and that the fireplace has been used in connection to hammering out the hollow, probably [on] several occasions.
"The entrance to the cave is very narrow, and you have to squeeze your way in. [However] once you're inside, only half of the cave is covered and you can actually stand above the cave and look down into it, almost like a theatre or a stage below."
He added that the "act of producing the hollow could have been the important part [of the ritual], perhaps even the sound created while doing so".
Another cave contained tools such as a hammerstone, which was found close to an area that was designated to grind up materials. "[It] could have been used to place something in, perhaps as part of some form of offering, like an altar," Papmehl-Dufay continued. In between these two caves, Live Science reports, was a small sheltered area – measuring 20ft by 26ft – which contained tool that were carbon-dated back 9,000-years.
Papmehl-Dufay added: "A few people could have been sitting or standing, perhaps just resting or spending the night during sporadic stays on the island. However, more specific activities with ritual elements to [them] cannot be ruled out, such as feasting in connection to the rituals performed in the nearby caves."
© Copyright IBTimes 2023. All rights reserved.