Oxford: Skeletons of medieval nuns lying face down 'considered to be witches'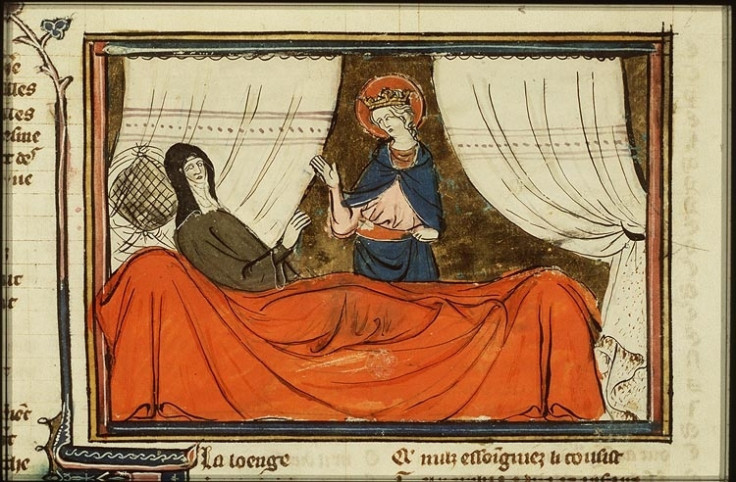 British archaeologists have discovered the remains of medieval nuns who died in disgrace after being accused of immoral behaviour.
The burial ground around the Littlemore Priory, in Oxfordshire, a nunnery founded in 1110 was being excavated ahead of building a new hotel there.
Lead archaeologist Paul Murray of John Heritage Services, found 92 skeletons belonging to children, women and men, according to Discovery News.
"Burials within the church are likely to represent wealthy or eminent individuals, nuns and prioresses," Murray said.
"Those buried outside most likely represent the laity and a general desire to be buried as close to the religious heart of the church as possible," he added.
Among the burials was a female aged around 45, who is thought to have been a prioress at some point in the priory's history.
She was interred at the exact centre of the crossing of a stone coffin, with a head niche.
Other unusual finds include skeletons thought to have leprosy and another which showed signs of a blunt force trauma to the skull.
Other unusual burials included a stillborn baby in a casket, and a woman buried in a face down position.
"It's unusual for someone so young to be buried within the church," Murray said.
"And sometimes women found in prone positions are considered to be witches. Another possibility is that she sinned during her life and to atone for her sins she requested to be buried face down."
Nunnery incurred the wrath of Cardinal Wolsey
The woman could have been one of the sinner nuns Cardinal Wolsey accused of immoral behaviour when he closed down the nunnery.
The last prioress, Katherine Wells (1507 and 1518) was sent away in disgrace for misdeeds, such as having a child fathered by a priest.
She was also accused of stealing items belonging to the monastery such as pots, pens and candlesticks to provide a dowry for her daughter.
Brutality of the prioress came to light in written records which show that nuns were put in the stocks and beaten with "fists and feet".
However, the behaviour of the nuns shocked the prioress who complained to the bishop in 1518 of holy sisters who "played and romped" with boys in the cloister.
© Copyright IBTimes 2023. All rights reserved.