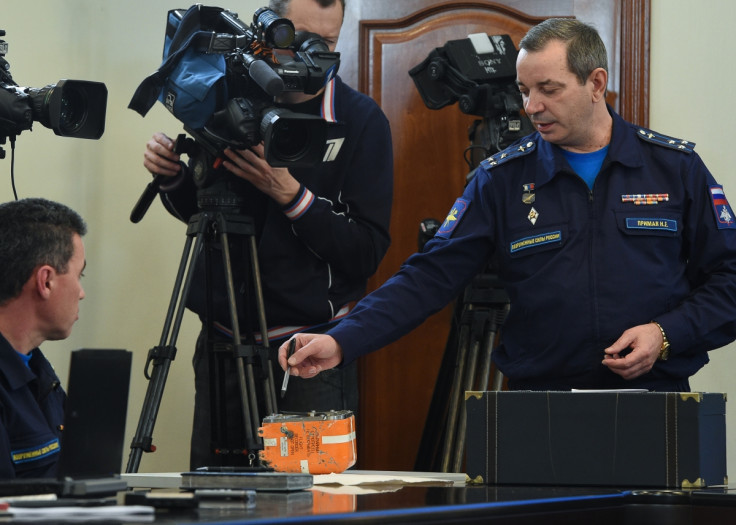 The memory card in the black box recorder from the Russian SU-24 jet downed by Turkey is damaged, Russian officials said.
The in-flight recorder from the jet, which crashed in Syria in November after allegedly straying into Syrian airspace, was opened today before officials and specialists, including experts from the UK and China, live on Russian state television.
Nikolai Primak, head of the Russian investigation, said that some of the data from the recorder seemed to be missing.
Deputy Commander of Russian Aerospace Defense Forces Sergey Dronov told journalists on Friday that specialist equipment would be required to decipher the remaining data.
"Considering the fact that the box is damaged, deciphering flight data will be held with use of special equipment. Until now no work has been done with the black box. It is in the same condition as it was found at the crash site," Dronov said, according to Interfax news wire.
Russia denies that the jet was in Turkish airspace when it was shot down, and claims data from the box will help establish this. The US has backed claims from fellow Nato member Turkey that the Russian jet was given repeated warnings before being shot down.
At a press conference this week, Russian president Vladimir Putin vented his fury at Turkey, accusing it of being subservient to the US. Russia imposed a series of economic sanctions on Turkey in response to the incident, which has sparked one of the greatest diplomatic crises between Turkey and Russia for decades.
The Russian jet was bombing positions of rebel groups fighting the forces of Syrian President Bashar al Assad when it was hit. One of the pilots was killed by Syrian rebels on the ground, while another was rescued. A Russian marine among those sent to rescue the pilots was also killed.
A full analysis of the data from the recorder is expected to be released next week.