What is Black Friday and Does it Matter in the UK?
Black Friday is a big deal in the US, but is slowly beginning to creep into the consciousness of consumers in the UK, but what is it, and does it matter?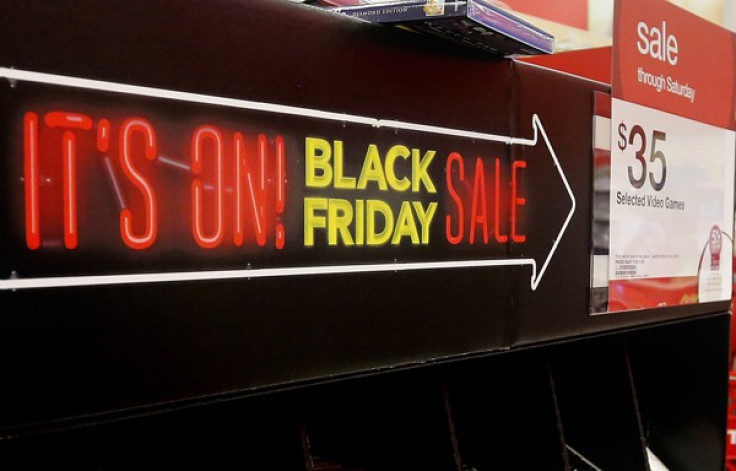 Confused about Black Friday? Well here is our guid to the US phenomenon which is beginning to take hold in the UK:
What is Black Friday?
For US consumers, it is the day which officially marks the beginning of the Christmas shopping period.
In the UK it still remains a relatively little known phenomenon but with the advent of online shopping, it is becoming increasingly important on this side of the Atlantic where consumers are keen to grab bargains which have been available to US consumers for years.
High street retailers in the US typically open their doors extremely early to tempt bargain chasers with special limited promotional offers, in the same way UK retailers do with Boxing Day sales.
When is Black Friday?
Black Friday takes place on the day after Thanksgiving, which is the fourth Thursday in November. It is not a national holiday in the US, but some states such as California observe what is known as "The Day After Thanksgiving" as a holiday for state government employees.
What companies offer deals?
In the US, pretty much every single retailer will offer discounts. Think Boxing Day or New Year's sales here in the UK. Discounts are typically very limited however, with those willing to queue up overnight rewarded with the biggest discounts.
Retailers are always pushing the boundaries of their Black Friday sales and in 2010 Toys 'R' Us even went as far as opening at 10pm on Thanksgiving Day itself offering free Crayola crayons and colouring books to shoppers.
Things do get pretty heated with numerous incidents of shopper-on-shopper violence reported over the years as people scramble for the best deals. In 2011 a woman with two children in tow injured up to 20 people queuing for the newly discounted Xbox 360 by spraying them with pepper spray.
What deals are available in the UK?
As we said, Black Friday is still not a major event in UK retailing circles, but two major companies - Apple and Amazon - are looking to get in on the act by offering comparable deals online to those being offered in store in the US.
Apple is bringing its "one-day shopping event" to UK consumers through its online store and its retail stores in the UK. It has yet to reveal what discounts it will be offering but going on past years we are likely to see the price of its iPad Air and iPad mini reduced by somewhere in the region of 10%.
Apple will also likely discount its MacBooks, iMacs, iPods and other accessories like mice and its Time Capsule hard drives, but it is unlikely to reduce the price of its iPhones.
Amazon on the other hand has promised to up its game in 2013 with 2,000 deals on offer with an average discounts of 40%. Some of the products it is promising deals on include video games, games consoles (though not the PlayStation 4 or Xbox One naturally), headphones, laptops, smartphones, and tablets.
The Amazon deals will continue through the weekend until Sunday, 1 December and you can get a list of all deal available here.
Where does the term come from?
Black Friday is a term first coined as far back as 1869 and was associated with a major financial crisis. The crisis was caused by just two people, Jay Gould and James Firk, who tried to corner the gold market on the New York gold Exchange.
The terms Black Friday and Black Saturday were then used by police officers in the US to describe the two days after Thanksgiving because of the huge traffic jams caused by people out shopping.
The term was also used by retailers to mark the time when they would move out of the red (in accounting terms) and into the black, as it indicated the time of year when they would finally become profitable.
What about Cyber Monday?
The term Cyber Monday has a much less convoluted history. It is purely the result of marketing departments in numerous companies who try to get people to shop online.
In the UK it has also been dubbed Mega Monday by Visa Europe which expects it to be the busiest online shopping day in the UK this year, with Britons expected to spend over £1.3 billion in just 24 hours.
As more and more people carry out their Christmas shopping online, Cyber Monday is becoming increasing important for companies looking to cash in on those consumers trying to get their shopping done as early as possible.
Everyone from the travel industry to Walmart in the US are offering discounts on products during Cyber Monday and there is even an "official" Cyber Monday page for the UK listing deals available.
© Copyright IBTimes 2023. All rights reserved.