Thorstein Heins has just come off stage at BlackBerry World in Florida having announced the BlackBerry 10 Dev Alpha.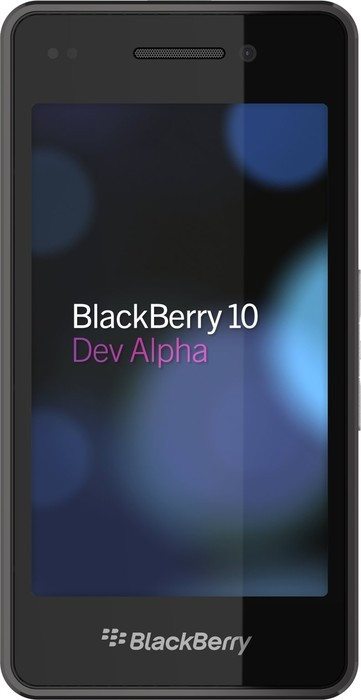 The BlackBerry 10 Dev Alpha is a 4.2in smartphone which is designed for developers to use in the coming months to develop apps for the new BlackBerry 10 operating system, which is due to be launched later this year. Heins also showed off some features of BlackBerry 10 including slick multi-tasking, a new touchscreen keyboard and a time-shifting camera. Teh dev Alpha phone will run a developer build of BlackBerry 10.
The BlackBerry 10 Dev Alpha features a 4.2in screen with a huge resolution of 768 x 1,280 pixels, which means it should have one of the best screens seen on a smartphone to date. There is no word on what type of display it is (AMOLED, IPS etc) or whether it has a PenTile pixel structure.
The BlackBerry 10 Dev Alpha has 16GB of on-board storage, 1GB of RAM and a slot for a microSD card to expand storage. It has a mini-HDMI port on the left-hand side, as well as a microUSB port which developers will be able to use for debugging.
Up top there is a 3.5mm headphone jack, power button and microphone. On the right-hand side there is a volume rocker with a mute key located in the middle of teh volume up and volume down button. There are also front and rear-facing cameras present.
The phone is clad in the same black rubberised material as the PlayBook tablet, which should offer decent grip for users. The phone uses a Micro-SIM and supports NFC.
Heins was keen to point out that this was not the finished hardware which would ship to customers and was purely for developers' use.
There is no word yet on the launch date for BlackBerry 10 or a smartphone to go with it, beyond Heins' vague "later this year" comment.