RIM CEO Torstein Heins has just given us our first look at the all-new BlackBerry 10 mobile operating system including features such as an all-new user interface, smart typing and a camera that can go back in time.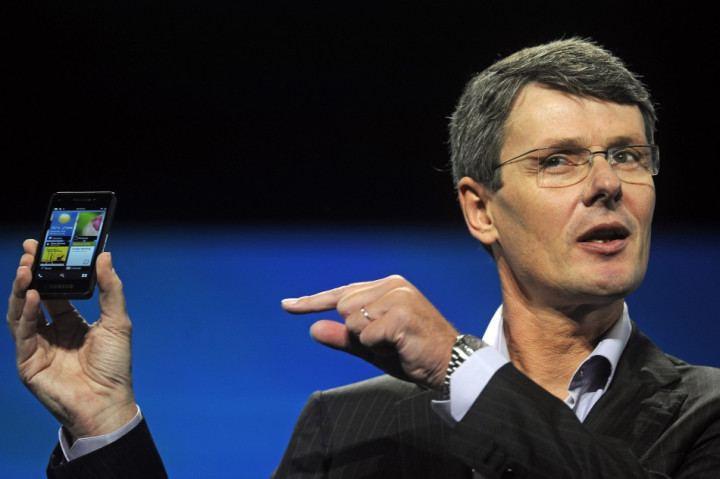 Heins, who only took over the reigns at RIM earlier this year, unveiled Blackberry 10 for the first time, featuring true multitasking, an all-new touch interface and a camera that lets you go back in time to get the perfect shot.
The new operating system was known last year as BBX but the name had to be changed to BlackBerry 10 as a result of another company already owning the BBX name. The platform should be available on a range of new handsets later in 2012, although the Canadian company is yet to commit to a release date.
While no consumer hardware was announced at the Blackberry World keynote in Florida, Heins did show off the BlackBerry 10 Dev Alpha running a developer build of the BB10 operating system. Unlike most current BlackBerrys, the Dev Alpha is a full touchscreen device with no physical buttons.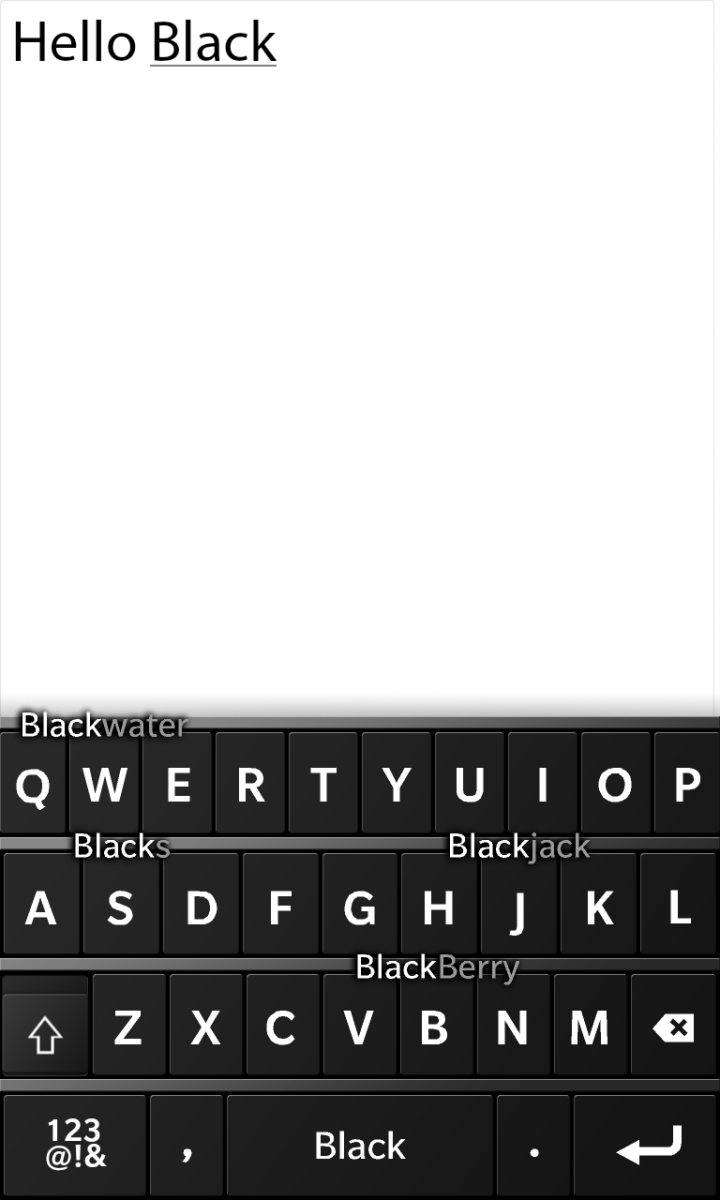 However, RIM says it is going to bring its keyboard expertise to bear on the touchscreen keyboard as it learns how each user interacts with it and improves its word prediction the more it is used. The keyboard is also optimised for one-handed typing, where a swipe from right to left across the keyboard deletes text, and predicted words are offered up across the keyboard, ready to be swiped up into the message you're typing.
We were pleased to see that BlackBerry has taken a different route to iOS and Android with BB10 - some of the keyboard actions are truly unique and offer a different experience to its rivals.
Blackberry 10 offers full multitasking support, with open applications left running in the background, and apps can be pushed to one side, letting you see what's going on in the app underneath.
This action is also used to take a look at notifications to the side of the screen, without closing the application entirely. It gives you the option to open these notifications or ignore them. The system was called Flow by Heins, and seems to offer a very seamless way if navigating around the BB10 OS.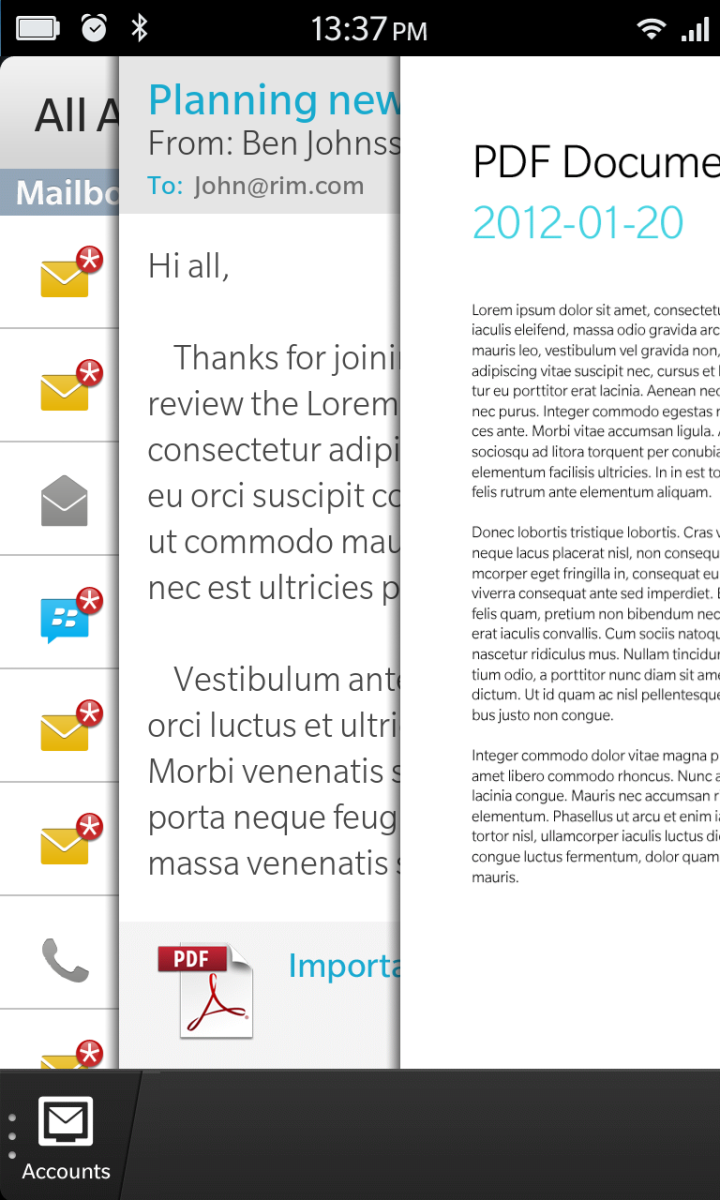 Heins saved the most impressive feature until last, and that was the camera, with its "Magic Moments" and "timeline lens" features.
If you're trying to take a photo, but miss the best moment by a couple of seconds, you can rewind back to before you pressed the shutter button until you find the snapshot you're looking for.
Never again will one person in a photo have their eyes shut, as you can just go back and forth in time until everyone is looking their best.
Heins announced that the BlackBerry 10 Dev Alpha will be made available to all developers attending the Blackberry World conference in Florida this week.
Gartner technology analyst Michael Gartenberg said on Twitter that the features demonstrated "show that RIM is still in the game."