BlackBerry co-founders Mike Lazaridis and Douglas Fregin are considering a bid to buy the smartphone maker they founded in 1984, according to a filing made to the US Securities & Exchange Commission.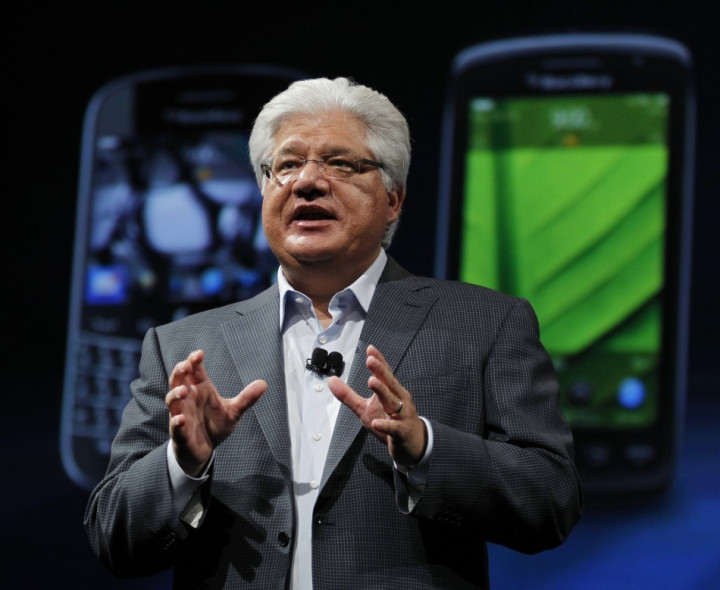 Their potential bid gives the struggling smartphone maker an alternative to a £3 billion buyout offer made by Fairfax Financial Holdings last month, but which is now being scrutinised by analysts who doubt the firm can pull together the resources necessary to buy the phone maker.
Lazaridis stepped down from his role as vice-chairman in May, having 18-months earler lef this role as co-CEO. Fregin worked as BlackBerry's vice president of operations until hie retired in 2007. Between them they own an 8% stake in the company, compared to the 9.9% owned by Fairfax, BlackBerry's largest shareholder.
Lazaridis and co-CEO Jim Balsillie quit the top job at BlackBerry in January 2012, handing over to current chief executive Thorsten Heins, with Lazaridis saying at the time: ""I believe I am leaving the company in good hands."
Fregin and Laziridis earlier this year founded Quantum Valley Investments, a venture captial fund focused on developing quantum-computing technology.
Although the filing does not explicitly discount the possibility of Lazaridis and Fregin joining Fairfax's $9 (£5.63) per share offer to take the company private, a Bloomberg source "with knowledge of the matter" said Fairfax is not working with Lazaridis and Fregin.
No sense
Doubt over the pair competing with Fairfax was shared by Risk arbitrage strategist Catherine Sterritt, who said: "Here's a competing transaction that's going to look out for financing the same way that Fairfax is out looking for financing. It doesn't make any sense to me that these guys will end up competing."
Although the pair are yet to place a bid for the company they founded, the SEC filing states they have drafted in Goldman Sachs and Centerview Partners "to assist with their review of strategic alternatives" with regard to what to do with the failing company.
New York-based Centerview Partners recently advised Silver Lake Management with its $24.9bn buyout of Dell, in partnership with company founder Michael Dell.
Fairfax has until 4 November to make a definitive bid for BlackBerry, which has agreed to pay the financial holdings firm 30 cents a share ($157m) if its strikes a better deal before that date. If a better deal is accepted by BlackBerry after Fairfax makes a definitive bid, this payout rises to 50 cents a share ($262m).
Having failed to compete with Apple and Samsung in the smartphone and tablet industry, BlackBerry has endured a torrid two years, and as Heins' plans for a turnaround centered on the new BlackBerry 10 software appear to have failed, the company may be bought as a whole entity, or broken up and sold to rivals in pieces.
Another Bloomberg source claims companies including SAP, Cisco Systems and Samsung Electronics were recently approached by BlackBerry advisors, having indicated they are only interested in parts of the company. A breakup would let interested parties bid for what they see to be BlackBerry's most valuable assets, such as its patent portfolio, enterprise network, or the BBM messenger service.