The BlackBerry PlayBook tablet will not be getting upgraded to run the new BlackBerry 10 operating system, company CEO Thorsten Heins has said, going back on a promise he made earlier this year.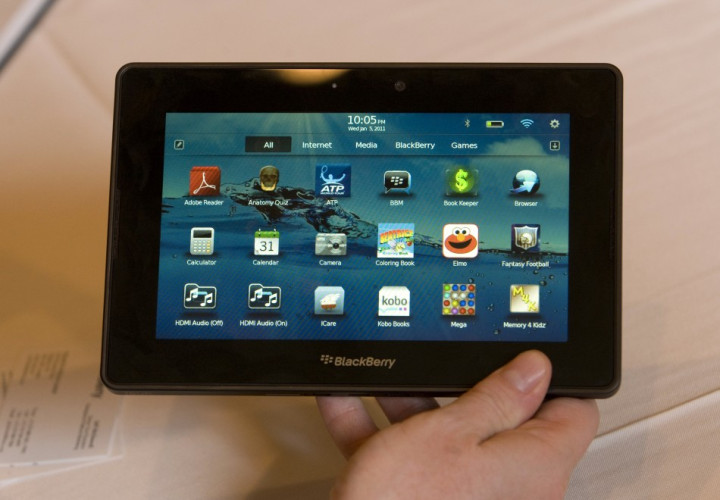 The two-year-old tablet received heavy price cuts this year and BlackBerry claims to have shipped 100,000 in the three months ending 1 June, as consumers saw potential in the tablet as its price was dropped and the BlackBerry 10 upgrade appeared on the horizon.
But they'll now be left disappointed, as Heins said in an interview after announcing his company's disappointing first quarter results that the tablet's software will not be upgraded, because the Canadian company was unable to get performance up to a satisfactory level.
Instead, the firm will now focus on its core products, namely the Z10 and Q10 smartphones, which are already on sale, and the news, cheaper Q5, all of which run the new BlackBerry 10 operating system.
Heins has often been outspoken about tablets, and said recently that he can't see a market for them in five years time.
Speaking in April, Heins said: "In five years I don't think there'll be a reason to have a tablet anymore. Maybe a big screen in your workspace, but not a tablet as such. Tablets themselves are not a good business model."
BlackBerry's share price crashed by 30% after the company announced a loss of $84m for the first financial quarter of its 2014 fiscal year, missing Wall Street expectations, which had hoped for a small profit.
The company announced 6.8 million smartphone shipments in the three months to 1 June, but only 2.7 million of these are believed to be the new Z10 and Q10 models, which only arrived in the US recently, despite being on sale in the UK since January and April respectively.