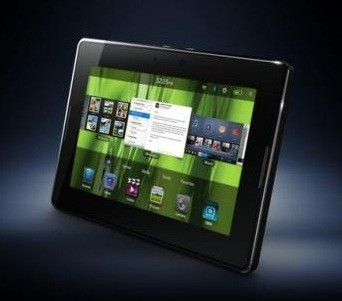 BlackBerry manufacturer Research in Motion sold just 150,000 PlayBook tablets in the third quarter of 2011, a figure dwarfed by Apple, which sold more than 11 million iPads.
These catastrophic sales figures mark the end of a harrowing year for Canadian company RIM, which has seen its share price fall by more than 70 per cent, currently at $16.85 on the New York Stock Exchange.
"RIM is committed to the BlackBerry PlayBook and believes the tablet market is still in its infancy," said co-chief executive Mike Lazaridis.
RIM announced on Friday that there would be a $485 million pre-tax writedown on the value of unsold BlackBerry PlayBooks, resulting in the company missing its revised profit targets for 2012.
The writedown is the result of high stockpiles of the PlayBook gathering dust in high street stores and RIM warehouses alike, while customer loyalty to the brand is waning following the massive data outage in October, resulting in personal and corporate customers looking to take their business elsewhere.
To cover the network outage, which affected tens of millions of customers on a global scale for three days, RIM has taken a $50 million charge against revenues.
Analyst Pierre Ferragu of Bernstein Research told the Financial Times: "What is more worrying, of course, is the profound denial the tone of the release reflects. Although it appears obvious to us that RIM's current strategy is bound to fail rapidly, the company continues to support it vehemently."
Poor PlayBook sales could be blamed on the tablets need to be paid via Bluetooth to a BlackBerry phone; without the phone, the PlayBook cannot access 3G internet, contacts, calendars, e-mail or BlackBerry Messenger.
Another sticking point for the PlayBook is the price, initially at £399 - the same as the cheapest iPad 2. The BlackBerry tablet has proved unpopular, despite drastic cuts by the manufacturer and retailers alike.
RIM sold 200,000 PlayBooks in the second quarter and just 150,000 in the third quarter after cutting the price, suggesting that the price isn't the only reason that consumers are not interested in the failing tablet.
If the PlayBook continues to fail so badly, then RIM may well consider abandoning the project entirely, as HP stopped producing its TouchPad after it failed to make a dent in the iPad's market domination.