BlackBerry manufacturer Research In Motion is not ditching physical keyboards on its mobile phone handsets, despite unveiling the fully touchscreen BlackBerry 10 Dev Alpha at its developer conference in Florida this week.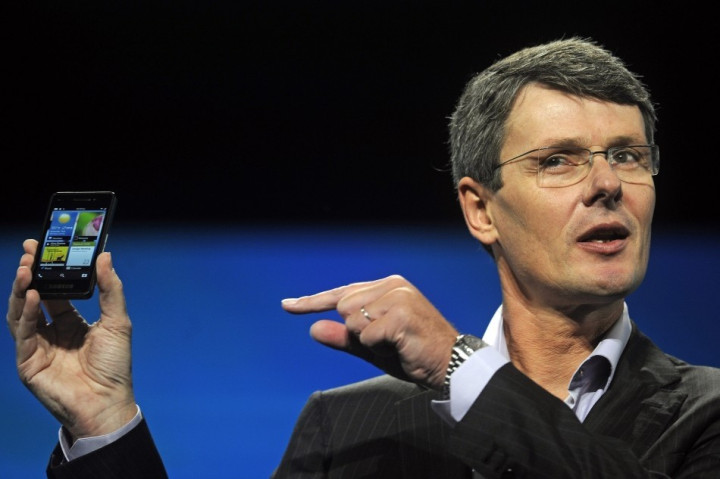 RIM CEO, Thorsten Heins has confirmed that future BlackBerry products will include both touchscreens and keypads, following some disquiet among BlackBery fans that the company would do away completely with what is seen as one of its biggest assets.
"We have the best physical keypad on the planet and we won't give this up," Heins told reporters in Orlando. "We only showed one element of what the future BlackBerry 10 portfolio might look like, but we know what our strengths are. Physical keypads will be an option in the BB10 portfolio."
At the earlier BlackBerry 10 presentation Heins showed a touchscreen keyboard optimised for one-handed typing, with text easily deleted in a single swipe and predicted words that can be pushed up into the message.
RIM also promised to use its expertise to learn how each user interacts with the touchscreen keyboard to improve word prediction the more it is used.
However, Heins reiterated that the BlackBerry 10 Dev Alpha touchscreen phone shown off at the BlackBerry developer conference is not the finished article.
"[It is] one indication of what the first product might look like, in terms of form factor, but to be really clear, this is not the final product," he said.
RIM will also turn its back on areas such as games and mapping as it seeks to focus on its core business, using partnership deals to fulfil those demands.
Heins was clear to state that RIM would remain firmly in the consumer sector, following media reports of a previous speech which wrongly suggested the company would focus solely on enterprise customers.
"But let me be clear, we will be extremely strong in enterprise and extremely focused on product as part of that segment, but we will be as strong in consumer, that's a big part of our business and an extremely attractive part," Heins said.