BlackRock's Laurence Fink Says Emerging Market Equities Attractive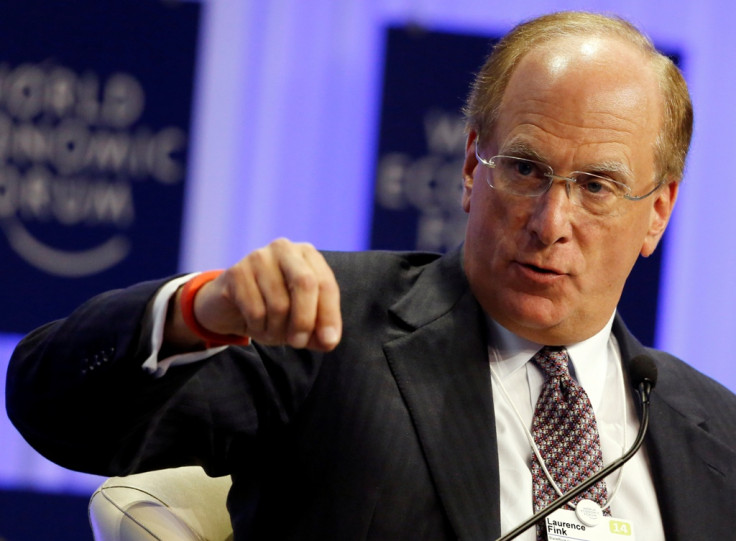 BlackRock chief executive Laurence D. Fink has said that the worst start of the year for emerging market stocks since 2009, has provided a buying opportunity.
Developing nations' equities are attractive because of their low valuations relative to the potential growth rates in those countries, Fink said.
Market participants should buy Indonesian equities because of the country's expanding economy and a debt-to-gross-domestic-product ratio that's lower than most of European countries, Fink said.
Fink, who heads the world's largest money manager with $4.3tn in assets, joins Templeton Emerging Markets Group's Mark Mobius and Aberdeen Asset Management in recommending developing-nation equities.
"These emerging markets have growing and stronger balance sheets and a faster GDP," Fink told PBS on 11 February.
"You're seeing a slowing [Chinese] economy at the moment and that's disturbing the overall market," Fink added
China Slowdown
China's services sector grew at its slowest pace in almost two-and-a-half years in January after new orders rose at their weakest pace since June 2013, a private survey showed on 7 February.
The HSBC/Markit Services Purchasing Managers' Index (PMI) retreated to 50.7 in January from December's 50.9. The January low was last seen in August 2011.
The HSBC/Markit survey followed a Chinese government PMI report that showed growth in the sector dropped to a five-year low in January as business confidence fell to four-year lows.
7 February's data was the last of four monthly PMI releases. Together, they confirmed that weaker domestic and foreign demand had weighed down on manufacturing and services output in Asia's largest economy.
Capital Flight
The emerging-market selloff dragged the MSCI Emerging Markets Index's valuation to less than nine times projected 12-month earnings on 4 February, the cheapest since August 2013, and compared with a multiple of 14 for the MSCI World Index of developed-country equities.
Global investors pulled $6.3bn from developing-nation equities in the week to 29 January, the biggest flight of capital since August 2011, said Barclays, quoting data from EPFR Global.
Emerging-market stocks and bonds tumbled on concerns about the slowdown in the world's second-largest economy, amid the reduction in monetary stimulus by the US Federal Reserve.
© Copyright IBTimes 2023. All rights reserved.