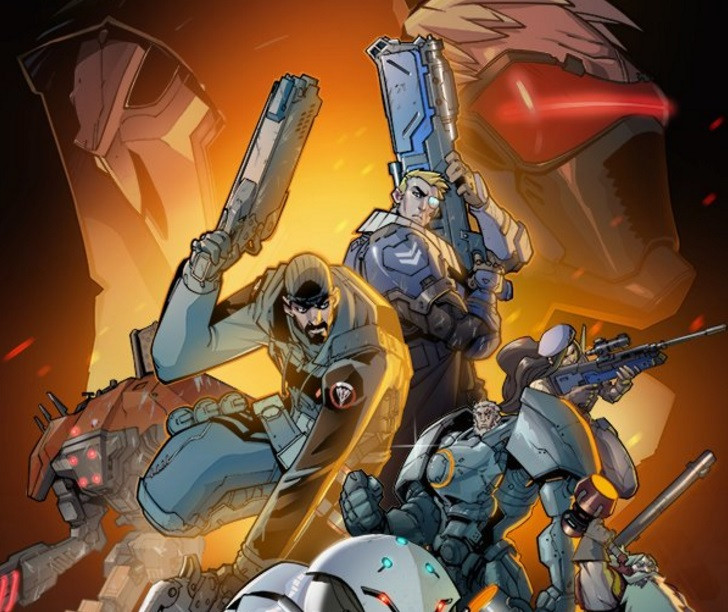 Blizzard has announced that Overwatch: First Strike, its full-length graphic novel covering the origins of its popular hero-based shooter, has officially been cancelled. Lead writer Michael Chu revealed the news in a post on the official Overwatch forums on Friday (18 November) saying the team has "ultimately decided to take the story in a different direction."
"The original idea for the graphic novel dates back to the early days of the game's development and came from our desire to tell the story of the founding of Overwatch during the Omnic Crisis," Chu wrote.
"In the years since First Strike's conception, we have done a lot of development on the universe and its stories. While the core of this story remains, we have changed and expanded upon how we see the events that took place during the first days of Overwatch.
"So for now the early adventures of Gabriel Reyes, Jack Morrison, Ana Amari, Reinhardt Wilhelm, Torbjörn Lindholm (and more!) wait for another day. But we know that this is a story that you are excited about, and it's one we still plan to tell."
Overwatch: First Strike was initially slated to release digitally in November with the 100-page hardcover graphic novel from Dark Horse Comics set to launch in April 2017.
Known for its rich, story-based franchises, Blizzard had planned to flesh out the Overwatch lore and colorful characters' backstories through a series of cinematic animated shorts, digital comics and the First Strike novel. Since its release in May, the developer has released nine free digital comics and six animated shorts.
Overwatch recently added a brand new Overwatch character, Sombra, to its roster of heroes in an update after a months-long AUG, as well an Arcade mode and a brand new wintry map called Ecopoint: Antartica.
"We have a number of stories in development that will delve deeper into the world and its heroes, and we can't wait to share them with you in the coming months," Chu wrote.
Overwatch is available now for PS4, Xbox One and PC.