The best video games of 2016 and the best deals from Pokemon to Overwatch
2016's best video games and where to buy them.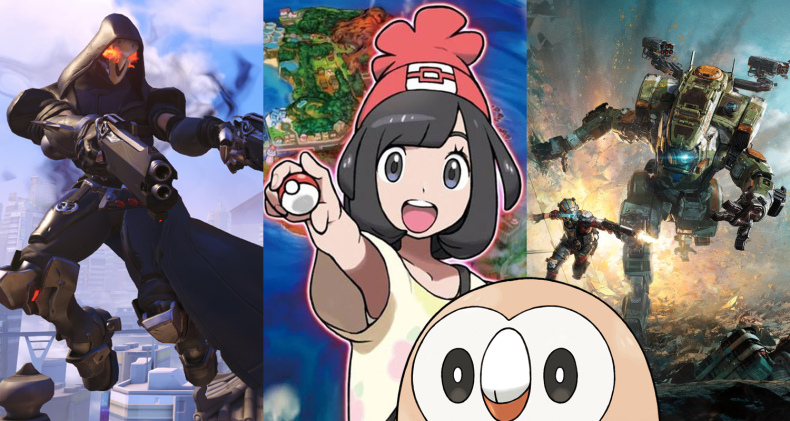 Christmas will be here before you know it, so now is the time to start the daunting process of present-shopping. Maybe, just maybe, this will be the year you get ahead of the game, and stick it to those annoyingly well-prepared friends of yours.
If your loved one is in the market for the new video game, we're here to help. We're putting together a selection of Christmas gift guides for the best of this year's video games, console bundles and accessories.
Below you'll find our picks for the best games buy your loved one this Christmas, on a variety of platforms.
---

Pokémon Sun and Moon (3DS)
---
This may well have been the best year in Pokémon history. It began with the 20<sup>th anniversary celebrations and re-release of GameBoy classics Red, Blue and Yellow, and then Pokémon Go was released, becoming an instant global phenomenon. Capping the year off in style are Sun and Moon, the latest mainline games in the series and two games that will wildly shake up the established formula following the overhaul introduced in 2013's X and Y.
Amazon - £32.00
Tesco - £32.00
ShopTo - £33.85
---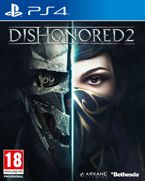 Dishonored 2 (PS4, Xbox One, PC)
---
2017 has been an incredible year for games, with the final few months in particular being packed with quality releases. Towards the end of this run came Dishonored 2, sequel to Arkane Studios' stealthy cult classic. The sequel builds on everything from the first game, and shines brightly as a faultless melody of gameplay and level design.
Amazon - £40.00
Tesco - £40.00
ShopTo - £36.86
---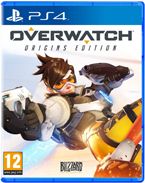 Overwatch (PS4, Xbox One, PC)
---
Blizzard hasn't made an entirely new IP for some 20 years, but Overwatch has effortlessly earned its place alongside Warcraft, StarCraft and Diablo. A competitive shooter in which players pick from a roster of unique heroes, Overwatch found itself with a dedicated fan based almost instantly thanks to its excellent character design.
Amazon - £41.99
Tesco - £32.00 (Xbox One) / £42.00 (PS4)
ShopTo - £31.85 (PS4) / £37.86 (Xbox One)
---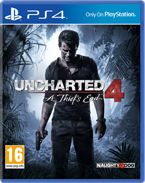 Uncharted 4: A Thief's End (PS4)
---
Way, way back in May, Naughty Dog concluded the story of Nathan Drake with the Uncharted series' best entry to date. Having learned a great deal from its time developing The Last of Us, Naughty Dog charted a story that was more mature, while still retaining the sense of adventure and fun that made Uncharted the PS3's best series.
Amazon - £36.92
Tesco - £44.64
ShopTo - £29.86
---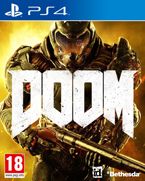 Doom (PS4, Xbox One, PC)
---
Released on the same day as Uncharted 4, but to a fraction of the fanfare, Doom ended up not just being one of the biggest surprises of the year, but in recent gaming history. A pseudo-reboot of the beloved franchise, Doom was the perfect – and we do mean perfect – interpretation of what Doom should be in 2016. Gloriously good fun.
Amazon - £23.82 (PS4) / £19.99 (Xbox One)
Tesco - £24.22
ShopTo - £24.86
---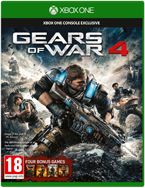 Gears of War 4 (Xbox One)
---
Like Halo before it, Gears of War returned for a fourth entry with a new developer in charge. Unlike Halo 4 however (which certainly has its fans), praise for Gears of War 4 was near-unanimous. The campaign boasts some excellent set-pieces and co-op Horde mode returns as good as ever. Gears is in good hands.
Amazon - £29.99
Tesco - £39.89
ShopTo - £45.86
---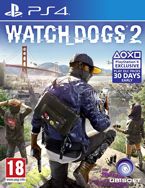 Watch Dogs 2 (PS4, Xbox One, PC)
---
The original Watch Dogs was a successful game, but not a beloved one. It was mechanically sound but lacked anything approaching character or style. Watch Dogs 2 is about as far removed from it in this regard as you could imagine, brimming with personality and likeable characters. That it appropriates so much geek/hacker culture and manages not to be painful is itself a miracle.
Amazon - £42.00
Tesco - £42.00
ShopTo - £41.86
---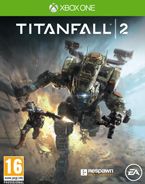 Titanfall 2 (PS4, Xbox One, PC)
---
During the very busy final few months of 2016, it was inevitable that at least one game would be left behind and suffer in terms of sales. While we don't have firm sales data, that game could well be Titanfall 2 – but it absolutely shouldn't be. Titanfall 2 boasts the excellent multiplayer that made the original so popular, but also a new single player campaign that is quite simply sublime.
Amazon - £42.00
Tesco - £46.00
ShopTo - £41.85
For all the latest video game news follow us on Twitter @IBTGamesUK.