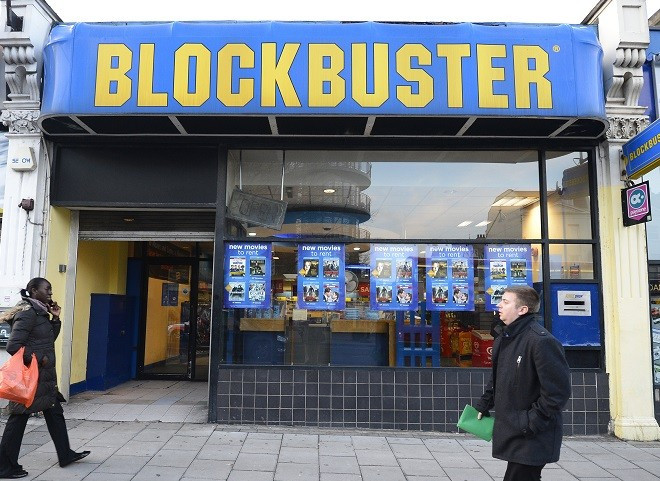 Blockbuster is to shut 62 more stores across the UK resulting in 427 further job losses after going into administration.
The embattled retailer had already announced that 102 stores were to be scrapped with a loss of 634 jobs.
The latest move brings the total number of job losses to 1,061.
The high-street veteran's administrators said they still could not find an acceptable offer for the business and has had to take further measures.
The administrators also warned they may be forced to close the remaining 91 stores, affecting 808 employees.
Simon Thomas and Nick O'Reilly, of Moorfields Corporate Recovery, called on the government to tackle business rates.
"Whilst the difficulties faced by TS Operations t/a Blockbuster are not solely due to the burden of business rates, the group was paying a sizeable £3.8m ($6.2m, €4.5m) on a turnover of £40m," the administrators said.
They added: "Even if, as speculated, the rate increase were capped at 2% Blockbuster would have faced an increase of £75,000 on an already considerable £3.8m."
In addition, the administrators previously stressed they are making every effort to support customers and to date have issued more than 30,000 refunds for goods and services not received.
The news comes after the company faced a period of poor trading performance across both rental and retail sales since its acquisition for an unspecified amount by investment firm Gordon Brothers Europe in March.
The UK became Blockbuster's largest business outside of the US, where it was born.
It follows the demise of entertainment business HMV Group and digital photography specialist Jessops, both of which have recently succumbed to the difficult trading environment.