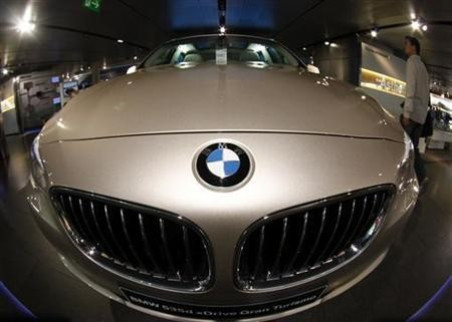 BMW beat market consensus by posting a near 14 percent rise in third quarter profits, while also confirming it was on track for 2012 targets.
The world's largest premium carmaker said significant demand from China boosted its earnings before interest and tax to €2bn and beat analysts forecasts of €1.72bn.
Its third quarter revenue also beat the market, after revealing a 14 percent climb in sales to €18.8bn.
China is not the only Bric country to be part of BMW's plan for growth.
The German carmaker will invest €200m in a new assembly facility in Brazil to produce 30,000 vehicles annually, which will mitigate a possible slowdown in sales in the sovereign debt crisis impaired Europe.
Last month Ian Robertson, the brand's sales chief said BMW also diverted "tens of thousands" of cars that were originally produced for European markets to the US and Asia.
BMW shares fell around 1.5 percent in early Frankfurt trading following the results to change hands at €63.68 each. The shares have returned more than 16 percent in the past year, according to Bloomberg calculations.
The premium car manufacturer's results were in stark contrast to its rivals.
Daimler's Mercedes luxury car business warned it would miss its earnings targets this year, by falling €800m short. It also delayed plans to reach a 10 percent operating profit margin by 2013.
As well as lowering profit targets, Mercedes-Benz unveiled a €2bn cost-cutting plan.
Meanwhile, BMW defended its sales lead over the world's second-largest luxury-car brand.
Volkswagen's Audi reported a margin of 10.5 percent last quarter, outpacing the 6.4 percent at Mercedes. However, BMW delivered 1.11m cars and sport-utility vehicles in the first nine months this year, compared with Audi's 1.1 million. Mercedes delivered 965,000 vehicles.