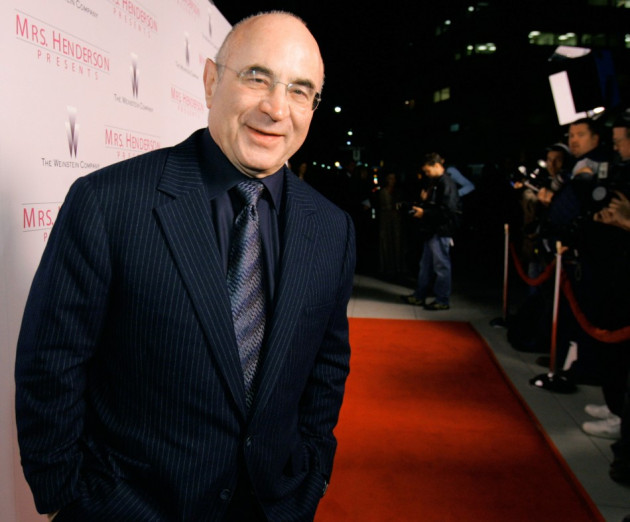 Bob Hoskins, the star of The Long Good Friday and Who Framed Roger Rabbit?, has been diagnosed with Parkinson's disease.
Hoskins, 69, will retire from a "wonderful" acting career that has spanned more than 40 years and made him a British acting icon.
His agent said: "[Hoskins] wishes to thank all the great and brilliant people he has worked with over the years, and all of his fans who have supported him during a wonderful career.
"Bob is now looking forward to his retirement with his family and would greatly appreciate that his privacy be respected."
The agent's statement revealed that Hoskins, who has joked in recent interviews that "getting older is not for sissies", was informed of the diagnosis of the incurable degenerative disease in autumn 2011.
The father of four, born in Bury St Edmunds, started his entertainment career in the 60s and went on to perform in cult BBC television series Pennies from Heaven in 1978.
However, it was his searing turn as Harold Shand in the 1980 British gangster film The Long Good Friday that truly established him as one of the country's top actors.
In 1986 he went on to earn a Best Actor Oscar nomination in 1987 for Mona Lisa, in which he played the ex-convict driver for a call-girl.
Immediately recognisable for his strong London accent and stocky frame, Hoskins was an actor who could easily have become stereotyped to the level of self-parody.
Instead, Hoskins's particular talent has seen him equally comfortable in just about every genre, from kitchen-sink British dramas and knockabout family comedies. One of his most iconic roles, and his first Hollywood lead, came in the ambitious animation/live action crossover Who Framed Roger Rabbit?, in 1988.
Super Mario Brothers
Hoskins went on to star in dozens of films in an extensive and eclectic career, able to easily portray the tough guy with the application of his rough accent and the application of an evil glare, such as in Nick Love's Outlaw in 2007, or filling jolly, loveable roles, such as in 2010's Brit comedy Made in Dagenham.
He made few mistakes, with the exception of video-game adaptation Super Mario Brothers. Never one to dodge criticism, Hoskins described the 1993 film as "a f*****g nightmare".
He once claimed to have acted in so many films that he has watched some forgetting that he is in them.
On the career of an actor, he said: "Acting is the best job in the world. Look at the way they treat you when you turn up for work.
"They give you breakfast and a cup of tea and ask 'are you all right?'. They tart up your face, you say someone else's words, then pick up your cheque and go home. And you get days off. I tell you, it really is the way to live."
Daiga Heisters, head of education at Parkinson's UK, said: "We are sorry to learn that Bob Hoskins has been diagnosed with Parkinson's.
"He is joining 127,000 people in the UK currently living with the condition. Parkinson's is a progressive condition that affects everybody differently and can change on a daily, or even hourly, basis.
"Many people can live a full and active life with their diagnosis. "