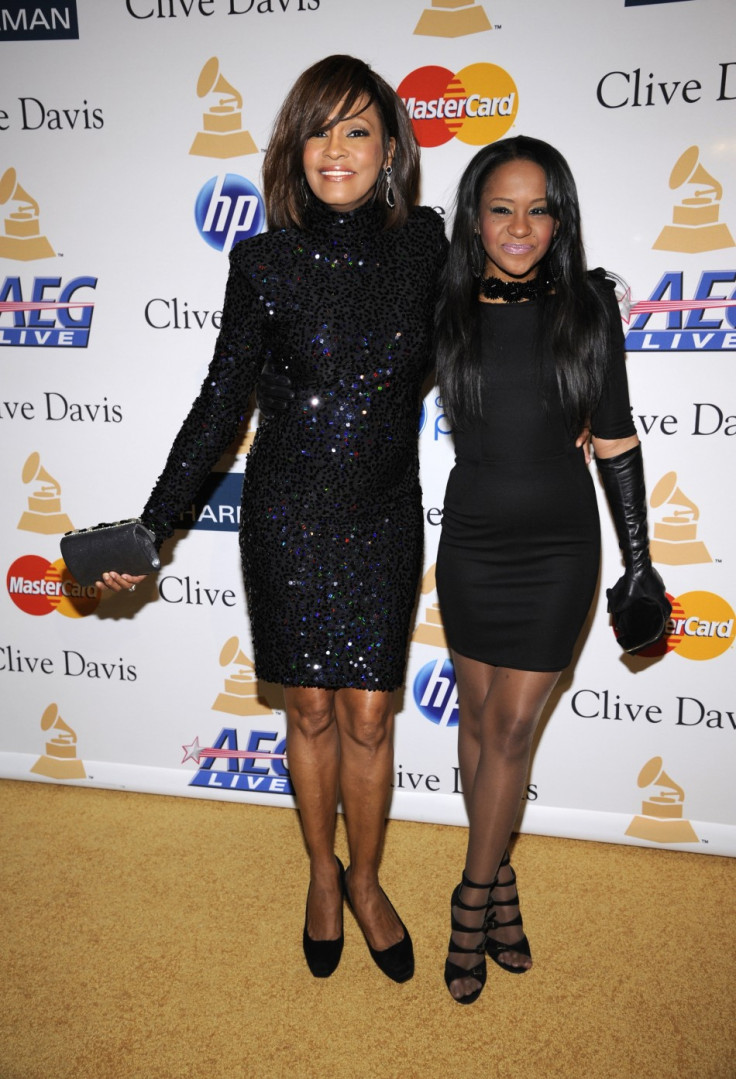 Rosie Perez has courted controversy after claiming the Whitney Houston biopic, which recently premiered on Lifetime, tipped the late singer's daughter's over the edge and led to her being rushed to hospital.
The View host's return to the show went off with a bang when she speculated about the state of Bobbi Kristina Brown's mind before she was found unconscious in a bath.
"Just thought about the movie that came out, and this is no disrespect to Angela Bassett because I love her, but this unauthorsed bio of her mom must have killed her," she told the audience during a Hot Topics segment.
The 50-year-old actress appeared to backtrack after realising she had touched on a sensitive topic.
She added: "That was terrible phrasing. It must have hurt her deeply to watch that. We forget these people are human beings. We put them into the tabloids, and we forget they're human beings."
Her comments provoked a mixed reaction from the online community.
Bobbi Kristina was found face down in a filled bath at her home outside Atlanta, Georgia, by her husband Nick Gordon and a friend on 31 January. Gordon then administered CPR until the ambulance arrived on the scene and continued to carry out lifesaving procedures.
The 21-year-old remained in a comatose state at North Fulton Hospital.
Bobbi Kristina and the I Will Always Love You hitmaker's mother Cissy Houston were particularly outraged with the Whitney movie, claiming Bassett she did not have the right to tell Houston's story.
But the actress, who starred alongside Houston in 1995 romantic drama Waiting To Exhale, defended her directional debut, which focused on the turbulent relationship of the singer and her former husband, Bobby Brown.
"I did spend a little time [with] her, but to know her intimately, intimately - I mean, who does but the person and the Lord they serve?" she said during an interview on HuffPost Live.
"Who knows a person? But I know a little about being in the spotlight, a little about celebrity and its demands, a little about trying to find a mate and the support that's needed in your industry - mine being acting, hers [the] music industry.
Debbie Antney, a friend of the Brown family, told Extra's AJ Calloway Bobbi Kristina never stood a chance. She said: "Would you not think that would affect you?
"To have to constantly listen to things, and to still have to deal with the death of her mom, and every five minutes they are posting something about her mother... and never anything good."
She added: "Everyone has a breaking point."
Houston was found dead in her Beverly Hills hotel suite in February 2012 after drowning in a bath due to a heart disease issue and chronic cocaine use. It was later ruled as accidental death.