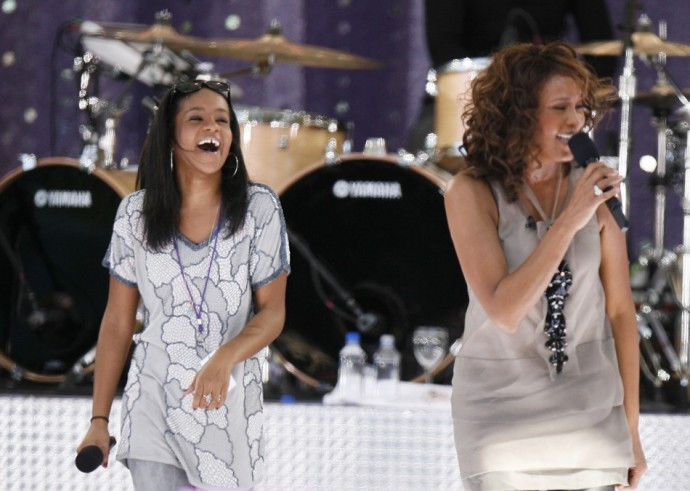 Roswell Police confirm they are investigating events leading up to Whitney Houston's daughter being found face down in the bath.
According to new reports, police have found drugs at Bobbi Kristina's home in Atlanta.
A first search by police yielded "no drugs out in the open" on the premises, but after a second more thorough search, several items were seized from the 21-year-old's home, according to TMZ.
Detectives believe the singer may have been under the influence of drugs when she fell face down into the bath, for up to eight minutes. A warrant was issued and then a second search was carried out.
It's not yet known what kind of drugs were found at the residence. Police are due to quiz her husband Nick Gordon about the night that Bobbi was found. Gordon and a man identified as Max Lomas, found her face down and unresponsive in her bathtub.
According to Radar Online, Lomas is an ex-boyfriend of Brown. Last month Lomas was arrested on suspicion of drug dealing. He was taken into custody on 14 January and later released on £10,000 bond, according to Fulton County Jail records.
The 24-year-old was charged with possession of marijuana with intent to distribute and possession of Alprazolam - also known as Xanax.
Brown's family say that her husband Nick Gordon had moved out of the marital home.
The only child of Whitney Houston and Bobby Brown is still in a critical condition on a ventilator after being starved of oxygen while under the water.
Bobbi Kristina was moved to Emory University Hospital in Atlanta on Monday after originally being taken to North Fulton Hospital in Roswell on Saturday, according to CNN.
Her family were told to prepare for the worst, a source told CBS46.
TMZ.com reported that a source close to the family said Bobbi Kristina has "significantly diminished' brain function and... it does not look good."