Body-cam footage exposes Seattle Police Officer for laughing at death of university student
Body-camera footage, that recorded a conversation between two officers, has emerged to show the men mocking the death of a 23-year-old girl who was hit by a police vehicle.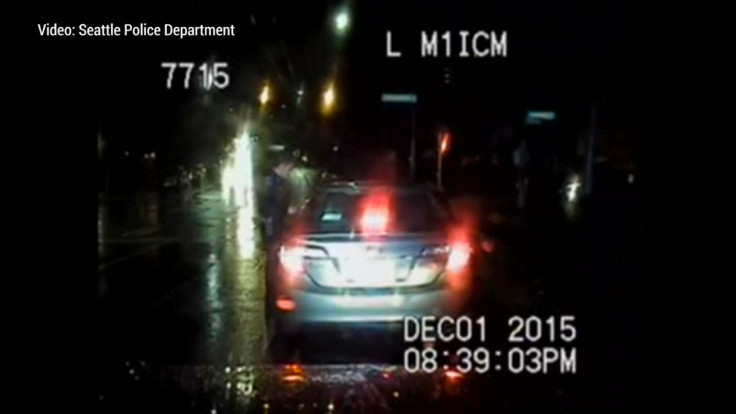 Body camera footage that captured an officer joking about the death of a young woman, is currently being used in an investigation into Seattle Police Union Leaders.
The 23-year-old woman was struck by a police cruiser while walking home in January earlier this year.
The body camera belonged to Officer Daniel Auderer, who is also the Vice President of the Seattle Police Officers Guild. The piece of footage, that was released on Monday 11 September, showed Officer Auderer on a call with the Guild President Mike Solan.
During the phone call, the men laughed and joked about a 23-year-old woman who died after being hit by a police patrol vehicle in January.
The young woman has been identified as a graduate student from the Seattle campus of North-eastern University, Jaahnavi Kandula. Reports show that Kandula was set to receive her master's degree in information systems in December 2023.
According to the Seattle Police, Kevin Dave, another Seattle Police Officer, was on his way to an emergency overdose case when he hit Kandula at a crossing. At the time of the crash, studies suggest that Dave was driving at around 74mph.
Responding officers later found Kandula on the floor with life-threatening injuries – said Seattle Police.
In critical condition, the young graduate was taken to a hospital where she succumbed to her injuries. Reports have acknowledged that due to the position of her body, Kandula was thrown over 100 feet as a result of the crash.
The Seattle Police Department, on Monday, expressed their concerns and noted that the footage was "identified in the routine course of business by a department employee, who, concerned about the nature of statements heard on that video".
Officer Auderer, who is considered an expert in drug recognition, was assigned to evaluate Officer Dave – the driver responsible for the fatal incident. Officer Auderer was instructed to question Officer Dave on whether he was impaired on the night of the incident.
After evaluating his fellow colleague, Officer Auderer called Officer Sloan to discuss the catastrophe. At the time, Officer Auderer left his body-worn camera on.
During the call, the officers discussed the collision that left the 23-year-old deceased. During their conversation, Officer Solan recalled that "it does not seem like there's a criminal investigation going on" — to which Officer Auderer responded by saying that the driver was only "going 50" and "that's not out of control, that's not reckless for a trained driver".
Officer Auderer also expressed that he does not believe that "she was thrown 40 feet".
The officer later confirmed that the young woman "is dead", while calling the victim a "regular person" in hysterics. Officer Auderer then suggested to Solan that the city should "just write a check".
Despite Kandula being 23 years old at the time of her death, Officer Auderer was heard saying: "Eleven thousand dollars. She was 26 anyway... She had limited value."
The body-camera footage did not pick up on Solan's replies.
After the footage was released, Officer Auderer attempted to defend his remarks. He wrote in a statement: "I intended the comment as a mockery of lawyers."
Officer Auderer added: "I laughed at the ridiculousness of how these incidents are litigated and the ridiculousness of how I watched these incidents play out as two parties' bargain over a tragedy."
In response to the footage, that exposed the officers for playfully speaking of the young woman's death, Kandula's uncle told reporters: "The family has nothing to say... Except I wonder if these men's daughters or granddaughters have value. A life is a life."
Kandula's uncle also told reporters that the young woman's body would be sent to her mother in India.
© Copyright IBTimes 2023. All rights reserved.