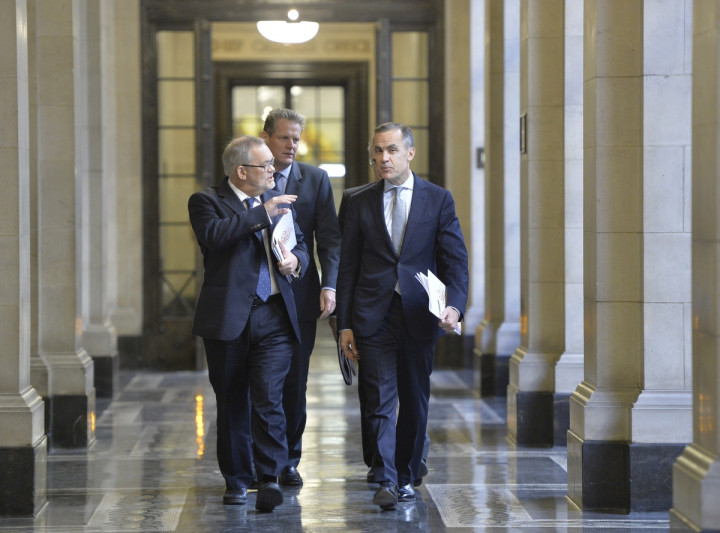 Minutes of the Fed's meeting and rate decisions by the Bank of England (BoE) and the Bank of Japan (BoJ) are the most important central bank events in the week to 11 July.
For BoE Governor Mark Carney, the policy review this week provides an opportunity to clarify the present situation or what lies ahead.
He has been facing strong criticism for his hawkish comments, pushing the pound sharply higher, while sounding less clear on the growth and inflation path for the UK economy.
The BoE is not expected to hike the interest rate or alter the asset purchase target this time but the tone of the accompanying statement will be keenly watched for any additional interest rate cues.
Economic data points from the UK after the 5 June policy decision were largely positive. April industrial production, the three months to April ILO unemployment rate and the Markit manufacturing PMI all surprised the market on the higher side.
The Q1 GDP data was also strong but the May consumer price inflation and retail sales were surprises on the lower side.
Strong Pound
Market participants will look for any comments related to the sterling strength too.
The pound has rallied 3.65% against the US dollar in the past three months, the strongest among majors, while the euro has weakened 0.72%, according to Finviz.com data.
In the past week too, the GBP was the best performer, rising 0.74% against the dollar while the euro, franc, yen and the Australian dollar all declined against the US currency. In the one year to 4 July, the pound has strengthened about 14%.
As per the Commitments of Traders (COT) report by the Commodity Futures Trading Commission (CFTC), the net non-commercial positions in the GBP have increased to 52,596 in mid-June, the highest since mid-February 2011.
All put together, easing price pressures, continued upside risks in growth and a strong sterling will set the background for the BoE's July policy meeting.
From The US Fed
Policy signals from the US are also important as always, but the divergent comments by US policymakers from the actual data outcomes make the details of the past FOMC crucial.
The strong show by the greenback after the latest unemployment data came as a big surprise on the higher side indicating that the market expects the central bank to sound more hawkish.
A day before the minutes, Minneapolis Fed's Narayana Kocherlakota will deliver a speech and Fed members George and Lockhart will speak after the event.
Others
The BoJ too will be watched, but it is not expected to alter its policy rate and hence will most likely be a non-event.
From the emerging world, rate decisions in Indonesia and Mexico are the two important central bank events to watch this week.