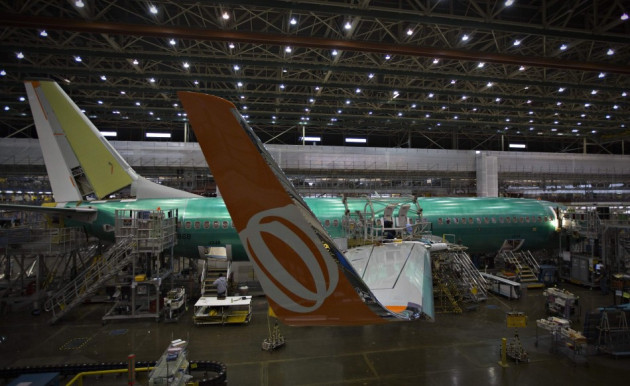 Having received more than 1,000 net new orders so far in 2012, US aircraft maker Boeing is on track to sell more aircraft than European rival Airbus for the first time since 2006.
The company has reported 1,009 net orders through November 6, primarily due to higher demand for its 737 narrow-body jets. For the model, the company has received 990 net orders.
The orders for the company's planned 737 Max, which is a revamped version of the US company's best-selling narrow-body jet, have been robust in 2012. With a 60-aircraft order from Aeromexico, the company's 737 MAX firm orders total 938. The first 737 Max aeroplane is due for delivery in 2017.
On the other hand, Airbus, a unit of European Aeronautic Defence and Space, has received 382 net orders through 30 September, 2012, according to the company website. However, Airbus's A320neo, which directly rivals Boeing's 737 Max, has received 1,475 orders so far.
Both companies are focusing on jet production after an increase in the demand for more fuel-efficient aircraft.
Boeing has also moved a step closer to selling its new 787 Dreamliner, and is in detailed discussions with potential customers, The Wall Street Journal reported.
Competing with Airbus's A330-300, the proposed 787-10 would seat around 323 passengers, 40 more than the previous version 787-9 due to enter service in early 2014.
"Boeing has been working closely with airline and leasing customers to define the key capabilities and features of 787-10x, and we anticipate strong market demand for this third and largest member of the 787 Dreamliner family," Reuters quoted Boeing spokeswoman Shannon Myers as saying.
Boeing's commercial aircraft unit approved the 787-10 on 12 October, the WSJ reported, citing "two people familiar with the development".
The company's board will formally approve the production of the model, after identifying a significant number of potential orders. Deutsche Lufthansa and Air Lease Corp are interested in the new Boeing jet, according to the WSJ.