Bank of Japan Keeps Monetary Policy Unchanged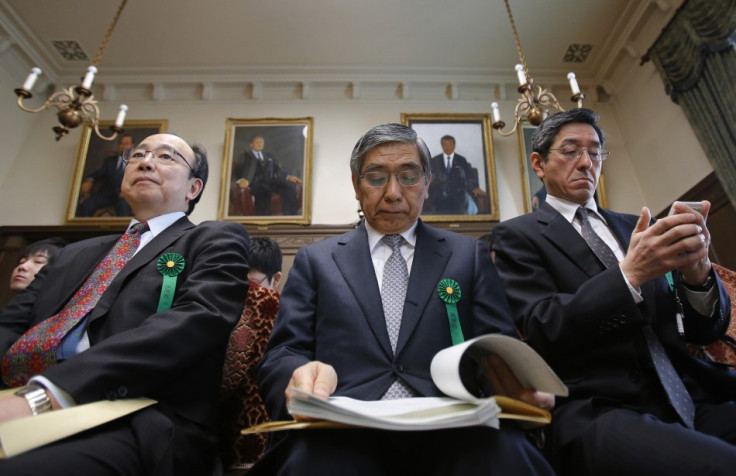 The Japanese central bank has kept its monetary policy unchanged once again as it has made a more upbeat assessment of the economy saying that the country is on track to achieve its inflation target in about two years.
"Japan's economy is starting to recover moderately," the Bank of Japan (BOJ) said in a statement.
"As for overseas economies, while the manufacturing sector continues to show a lacklustre performance, they are gradually heading toward a pick-up as a whole."
Besides, business fixed investment has stopped weakening as corporate profits have improved and public investment continued to increase, according to the bank. Private consumption and consumer sentiment remain buoyant.
"Reflecting these developments in demand both at home and abroad, industrial production is increasing moderately. Business sentiment has been improving," the BOJ said.
The BOJ's size of purchases of assets such as government bonds, exchange traded funds, Japan real estate investment trusts, commercial papers and corporate bonds remain the same.
This is the first time since January 2011 that the central bank has officially said that the economy is on recovery path.
Haruhiko Kuroda, who took over as the bank's chief in March with strong support from Prime Minister Shinzo Abe, had earlier unveiled an aggressive monetary policy, including a dramatic increase in the purchase of government bonds, in an effort to pull the economy out of deflation that lasted for more than a decade.
The bank has stuck to its optimistic outlook for fiscal 2015, but it has slightly lowered its inflation projections for the current and the following fiscal years. The growth outlook for the current fiscal and the next two fiscal years has also been pegged down.
The BOJ now sees 0.6% inflation for the current fiscal year, down from the April forecast of a rise of 0.7%. For the next fiscal year, the bank now expects 1.3% inflation, down from the previous prediction of 1.4%.
"There remains a high degree of uncertainty concerning Japan's economy, including the prospects for the European debt problem, developments in the emerging and commodity-exporting economies, and the pace of recovery in the US economy," the bank said.
Nevertheless, the bank expects 2.6% inflation in 2015, reflecting its confidence on its 2% inflation target in about two years, despite slower price growth in the previous two years.
© Copyright IBTimes 2023. All rights reserved.