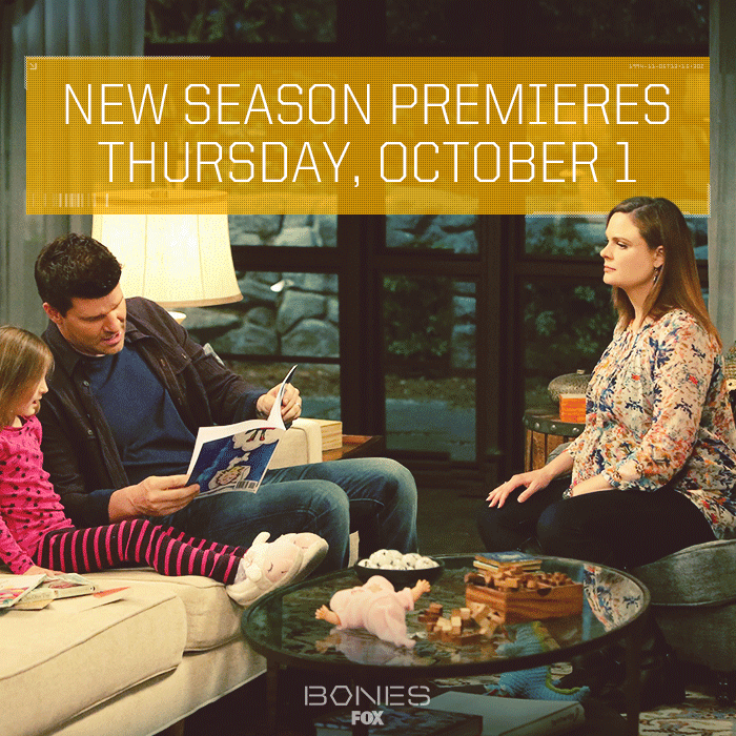 Bones season 11 will premiere on Thursday, 1 October on Fox, where Dr Temperance "Bones" Brennan will be forced to return to the FBI, after Seeley Booth's disappearance.
The premiere episode is likely to be titled The Loyalty In The Lie, according to a Twitter post and Fox has claimed that the crime drama will pick up six months after the events of the season 10 finale.
In the final episode of last season, the Jeffersonian team was seen tracking down the protégé of the notorious serial killer Christopher Pelant, who was murdered earlier in the series. The episode ended with Booth and Brennan saying goodbye to the team, as they prepared for a fresh start elsewhere.
Former executive producer Stephen Nathan had earlier hinted that there is going to be "a reunion of sorts" in the upcoming season.
Nathan told The Hollywood Reporter: "The mystery and the fun of Season 11 is how is this team going to reassemble. How is life going to go on? At what point do we pick them up?"
When the show returns, Booth will be kidnapped and then we may get to see Bones return to FBI.
According to TVLine, Kim Raver is likely to make an appearance on the show as Grace Miller, a FBI special agent brought in to assist the investigation surrounding Booth's disappearance. Raver's character will be part of the first two episodes of the season.
Check out the official synopsis for the upcoming season: