Fox announced that Bones season 11 will premiere on 1 October 2015 at 8pm.
According to the network, the crime procedural will pick up six months after the events of the latest finale.
Here is the official synopsis for the upcoming season.
"Picking up six months after the Season 10 finale, Brennan (Emily Deschanel) and Booth (David Boreanaz) have moved on to a new town and new jobs, having given up their old life and settled into a blissful death-free existence. But a murder unlike any other draws them back to investigate with their former colleagues at the Jeffersonian and FBI.
The season 10 finale found the Jeffersonian team tracking down the protégé of the notorious serial killer Christopher Pelant, who was killed earlier in the series. The episode ended with Booth and Brennan saying goodbye to the Jeffersonian team, as they prepared for a fresh start somewhere else.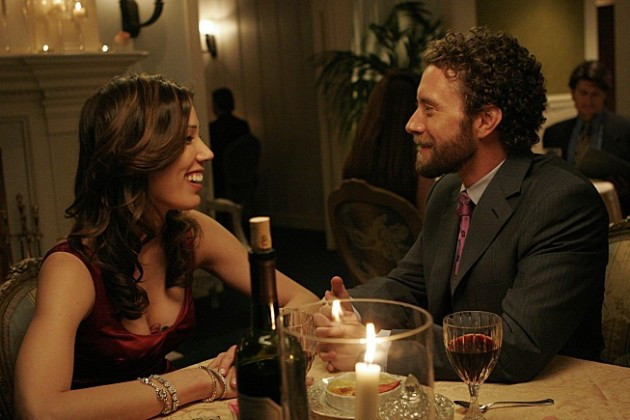 Meanwhile, Hodgins decided that he and Angela should donate the stolen $4bn she recovered to charity and remain at the Jeffersonian.
Executive producer Stephen Nathan opened up about the season finale, Angela and Hodgins' shocking decision to stay at the Jeffersonian, and what's to come in season 11.
Stephen Nathan told, TVLine, "Everything is up in the air right now, to be honest. I don't want to say yes or no to anything. It's a big task to work them back and get them resolved again. We don't want to take the easy way out. You don't want to just go back to a well that's running dry."
The producer teased, "There was something always indefinite about Hodgins' feelings about moving to Paris. Because he loves her, he [would do] it, of course. But she saw that. It just allowed us to see their relationship in a very crucial situation, see how two people in a life-changing situation really respond and what that means for their relationship. ... We can't do scenes in Paris, and Hodgins and Angela work in the lab."
"To bring them back, it would have been a rerun of the other episode we did where everybody was called back to help Cam. We just wanted this to be different and based on their relationship rather than some kind of goofy plot twist," he said.
Nathan also teased that it is likely that Hodgins' brother Jeffery will return this fall.
He said, "We were dying to see his brother [in Season 10], but there was an availability issue with the actor (Jonno Roberts)," he said. "But we will definitely see him again. It's a wonderful storyline, one that we definitely want to go back and explore much more."